A guide to delivering effective learning experience through Immersive Learning Environments and Serious Games
Pleasanton, CA and London, UK - Wednesday 15th August 2012 - Toolwire, a global leader in Experiential Learning and Leeds Metropolitan University has announced today that they will host a presentation entitled, "Bringing reality to learning through Immersive Learning Environments and Serious Gaming" at the 19th international conference of the Association for Learning Technology. The event will be held at the University of Manchester, UK, during 11-13 September 2012 and online registration is available until 17th August 2012.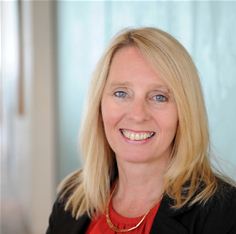 Sarah Frame, Director of EMEA at Toolwire
The joint presentation will be hosted by Sarah Frame, Director of EMEA, at Toolwire and Anne Llewellyn, Senior Lecturer in Social Sciences, Leeds Metropolitan University and is scheduled to take place at 11.30am, Tuesday 11th September 2012 (session number 267 in room 1.219).
Earlier this year, Leeds Metropolitan decided to collaborate with Toolwire in response to the Munro Review of Child Protection. The report found child protection efforts often were undermined by the lack of a coherent strategy and poor communication between local agencies – such as health providers, social care providers and the police. However the practical and behavioural skills needed to overcome these challenges are hard to teach in a traditional classroom or e-learning environment. This session will address how learning technology better can support the core processes of learning, teaching, assessment, recruitment and retention, and also how course content can be applied in the working world. Demonstrations of these unique learning environments will be available too.
Sarah Frame, Director of EMEA at Toolwire, adds, "Immersive Learning can be used across a wide range of subject areas – such as Education, Health, Law, Business, Engineering, and Social Work – and this type of learning is being successfully deployed in Higher Education and corporate sectors. Resource-constrained organisations are looking more closely at technology assisted learning to improve economies of scale, re-usability, scalability, and consistency of results. At the same time, both corporate and academic institutions want to deliver richer, deeper, more effective and engaging learning interventions to improve competence and results. Experiential Learning solutions consistently gain highly positive feedback from learners and results suggest they deliver improvements in learners' knowledge, confidence and competence, and in retention and course completion rates. The ALT conference will provide a great platform to show case what Toolwire Learnscapes can do and we are delighted to be at the event."
Toolwire will also be sponsoring an evening drinks reception for registered attendees at 7.00pm on Monday 10th September 2012.
For further information about the 2012 ALT conference visit http://www.alt.ac.uk/altc2012
Notes to editor
*What is Experiential Learning?
Experiential Learning is the process of learning new skills or acquiring critical knowledge by doing. Experiential Learning supports learners by placing them in context of what is being taught. This is done through a virtual online environment which replicates 'real world' settings – such as a court, hospital or call centre environment. The integration of theory, practice and contextual reality gives relevance to the tasks which the learners are asked to perform and provides them with the opportunity to demonstrate their ability to use the knowledge gained. Experiential Learning can be applied in a corporate and academic situation.
About Toolwire
Toolwire is a learning solutions provider specialising in products and services for Experiential Learning. Toolwire empowers Higher Education and corporate training institutions to deliver immersive "virtual internships" across a broad range of subject areas including Business, Health Care, Legal, Information Technology and more. Enabling "learning by doing", Toolwire Learnscapes, StudentDesktops, Scenarios, and LiveLabs provide the quickest, most effective way to develop skills, improve knowledge retention, and enhance student success. Toolwire's award winning solutions "bring learning to life". For more information, please visit www.toolwire.com.
European media contact:
Lena Ahad
Technology PR
UK +44 (0)7908 725212
lena@technologypr.eu
USA media contact:
Peyton Williams
Toolwire, Inc.
USA 925.227.8500 ext 169
pwilliams@toolwire.com