Showcasing the practical and versatile application of Online Experiential Learning in real-life work environments
Pleasanton, CA and London, UK - Thursday, 17th January 2013 - Toolwire, a global leader in Experiential Learning* solutions, today announced it will be exhibiting at the Learning Technologies exhibition scheduled to take place 29 - 30 January 2013 at Olympia 2, London (stand 127).
Toolwire will be showcasing the practical application of Online Experiential Learning by delivering four sessions on key themes:
Helping professionals cope with sensitive and emotionally challenging situations

Learning by being: The importance of authentic storytelling

Using virtual experiences to accelerate change

Learning from mistakes to improve decision making and troubleshooting skills
Visitors at the Learning Technologies will have the opportunity to experience a range of 'real life' sample training courses for themselves. To coincide with the event, Toolwire will also be releasing a special report on Experiential Learning prepared by Towards Maturity.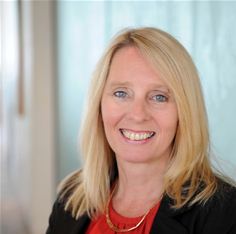 Sarah Frame, EMEA Director at Toolwire
Sarah Frame, EMEA Director at Toolwire, commented, "The adoption of Online Experiential Learning is on the increase in Europe because more L&D professionals are looking to improve workforce skills on a range of specific or complex skills which cannot be delivered through generic training courses.
E-Learning is not the same as Experiential Learning. Learning by doing remains a critical way for staff to pick up new skills - so being able to automate that process in a cost effective way without compromising quality is just as important. We are delighted to be exhibiting at the Learning Technologies show again and allowing visitors to experience what Toolwire Learnscapes can do for their organisation."
To find out more about Online Experiential Learning visit http://www.toolwire.com/library/video.
Notes to Editor
*What is Experiential Learning?
Experiential Learning is the process of learning new skills or acquiring critical knowledge by doing. Experiential Learning supports students by placing them in context of what is being taught. This is done through an immersive online environment which replicates 'real world' settings such as a court, hospital, or a call centre. The integration of theory, practice, and contextual reality gives relevance to the tasks which the learners are asked to perform and provides them with the opportunity to demonstrate their capability to use the knowledge gained. Experiential Learning can be applied in a corporate and academic situation.
About Toolwire
Toolwire is a learning solutions provider specialising in products and services for Experiential Learning. Toolwire empowers Higher Education and corporate training institutions to deliver immersive "virtual internships" across a broad range of subject areas including Business, Health Care, Legal, Applied Science, and Information Technology. Enabling "learning by doing", Toolwire Learnscapes, StudentDesktops, Scenarios, and LiveLabs provide the quickest, most effective way to develop skills, improve knowledge retention, and enhance student success. Toolwire's award winning solutions "bring learning to life". For more information, please visit http://www.toolwire.com/.
Twitter: @Toolwire
LinkedIn: http://www.linkedin.com/company/toolwire
European media contact:
Lena Ahad
Technology PR
UK +44 (0)7908 725212
lena@technologypr.eu
USA media contact:
Peyton Williams
Toolwire, Inc.
USA 925.227.8500 ext 169
pwilliams@toolwire.com