Successful Zoo Project Residents Benefit from Revenue-Generation Expertise, Technology Insight and Central London Location
Tradedoubler, the international performance marketing and technology company, is today launching its search for the start-up stars of 2013, inviting UK-based entrepreneurs to apply for residency at The Zoo Project, the company's performance marketing e-commerce incubator. Entries can be submitted on www.thezooproject.co.uk and the third round deadline is 31 March 2013.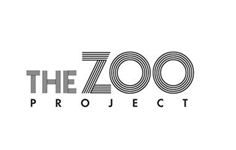 Zoo Project Logo
Tradedoubler launched The Zoo Project in December 2011 as the first business incubator in the performance marketing sector. Entries are judged by a panel of 'dragons' – marketing and business experts from some of the UK's top companies, including Tesco and British Gas.
Rob Wilson, President and CEO, Tradedoubler, who created and launched the scheme said: "Tradedoubler's ambitions for The Zoo Project are two-fold: to develop the next generation of performance marketing companies and to help boost the British business sector by creating a hub of creativity, business innovation, expertise and success."
Tradedoubler has committed more than £1m in business resources to The Zoo Project which is currently home to more than 30 people from 11 start-ups.
The next wave of successful entrepreneurs will join them at Tradedoubler's prestigious central London UK headquarters in Victoria, where they will enjoy one year's rent and rates-free office space. Successful applicants will also receive mentoring from Tradedoubler's performance marketing industry experts; access to major brand advertisers and partners and networking opportunities with other Zoo Project companies and industry entrepreneurs.
Dan Cohen, Regional Director, UK & Ireland, Tradedoubler, said: "Helping new digital businesses to grow and thrive is very rewarding and keeps us at the forefront of the latest thinking. The fact that we can share our technology and revenue-generating expertise and our connections with some of the most successful brands in the world makes this a fantastic opportunity for any new business that wants to accelerate its growth potential."
Zoo Project residents describe their experience of the scheme so far:
Hannah Rouch, StyleNest, says:
"The Zoo Project gave us access to many of Tradedoubler's client brands and as a result we have worked with ACHICA, Tesco and American Express on a variety of campaigns.
Being part of the project has opened StyleNest up to new ways of monetizing our site. The office space has been invaluable for progressing our business and we have been able to grow our team. Having such a professional address has given us more credibility."
Rebecca Glasnapp, Co-Founder, Lux-Fix, says:
"Tradedoubler has been the most fantastic business big brother we could think of. It has allowed LUX-FIX to accelerate our development as a start-up by standing on the shoulders of the best in class Tradedoubler technology product and by constant contact with an exceptionally innovative team. You can't imagine as a start-up that one relationship could assist in overcoming as many challenges as Tradedoubler have for us. That and the guys are great fun to work with!"
You can find more information about The Zoo Project here. Keep up-to-date with Zoo Project news on @zoo_td or like The Zoo Project on Facebook.
ENDS
For further media information, please contact:
Amy Stevens/Richard Bell/Joe Hawke
Berkeley PR
Tel: 0118 909 0909
Tradedoubler@berkeleypr.co.uk
For more information about Tradedoubler – www.tradedoubler.com
Note to Editors:
Current residents at the Zoo Project include: LUX FIX, a members-only fashion site offering pop-up deals on this season's must have pieces, curated by the designers themselves; HipSnip, a shopping Q&A and recommendation service that helps publishers and retailers build an engaged shopping community on their sites; iLikeOffers.co.uk, a personalised offers website that uses social ratings and personalisation to make it easier for consumers to save and share; ReQQi which is redefining personal search through trust and recommendation, allowing users to search, discover and share the stuff they love with those they trust and StyleNest a slick fashion and lifestyle online magazine which gives women the best edit of the finer things in life - from fashion to food, travel to toys.
The Zoo Project 'dragons' include Tim Jessop, marketing manager for online advertising at Tesco; Steve Wilson, head of online for British Gas Business; Rob Wilson CEO Tradedoubler; Strategic advisor and digital agency mentor Mary Keane-Dawson; Matthew Wood, founder of the A4U affiliate marketing forums.