LONDON, Wednesday 18th September: Leading business travel platform TravelPerk has appointed Ross McNairn to the position of Chief Product Officer to help the company continue its mission to redefine the business traveler experience. Previously at Letgo, McNairn also spent three years at Skyscanner running their corporate travel business.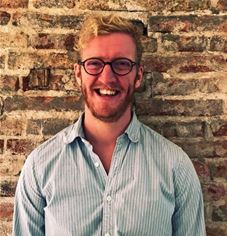 Ross McNairn, CPO
McNairn brings with him industry expertise and front-line experience in the travel space as well as a strong track record of building and leading highly effective product teams. He previously co-founded Dorsai Travel which, much like TravelPerk, was focused on bringing a consumer-grade experience to the corporate traveler, before being acquired by Skyscanner. McNairn's new position at TravelPerk is a great opportunity to fulfill his long-held ambition of building a business travel product that delights and supports the traveler, without compromising on company policies or compliance.
Following the launch of ground-breaking new product FlexiPerk earlier this year, in his role as CPO, McNairn will be working to bring more products to market that will set new standards for the industry and continue to close the gap between consumer and business travel. Focused on building products that differentiate TravelPerk's experience, McNairn believes lowering friction for the most frequent travelers will be the key to solving problems for the wider workforce and business.

Ross McNairn, CPO of TravelPerk says:
"TravelPerk has been experiencing exceptional growth, and with business travel platforms receiving around $600 million in investment in the last year, it's clear the world is beginning to take notice of this huge, $1.4 trillion opportunity. It's an ideal time for me to come back to the industry, as I've long believed that people are frustrated with the status quo. I am excited to have an opportunity to build on TravelPerk's amazing foundation and put the traveler back at the heart of the experience."
Avi Meir, CEO and co-founder of TravelPerk says:
"Delivering a great experience for the traveler has always been our mission. Ultimately, that's how we're going to achieve our goal of revolutionizing the world of business travel. Finding someone like Ross, who not only has great experience in leading product teams through hyper-growth, but also deep knowledge of business travel, is rare in this industry so we are delighted to have him join the team for the next phase of our growth. He ticks all the boxes and the team is really excited to have him on board."
About TravelPerk
TravelPerk is the next-generation business travel platform pioneering the future of business travel. TravelPerk's all-in-one platform gives travellers the freedom they want whilst providing companies with the control they need. The result is saved time, money, and hassle for everyone.
TravelPerk has the world's largest travel inventory alongside powerful management features, 24/7 customer support, state-of-the-art technology and consumer-grade design, all of which is enabling companies worldwide to get the most out of their travel.
Backed by world-class investors like Kinnevik, Target Global, Felix Capital, Spark Capital, Sunstone, LocalGlobe, Amplo, 14W—investors in some of the most disruptive companies in tech including Zalando, Slack, Trello, Twitter, Farfetch and Delivery Hero — TravelPerk is reinventing business travel with an end-to-end solution that works.
Press contact:
Phil Corfan / Cameron Morrissey
Sepia Communications
TravelPerk@sepiacommunications.com
T: +44 20 7870 3750