New CIO, CTO, and CCO form part of drive to assemble the best global payment experts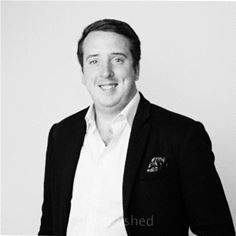 Alex Reddish
London, 4 September 2019—Tribe Payments, a team of industry experts dedicated to delivering the future of payments, today announced three C-level appointments. Fadl Mahmoud has been appointed Chief Information Officer (CIO), Vytautas Mickevicius appointed as Chief Technology Officer (CTO) and Alex Reddish appointed as Chief Commercial Officer (CCO). Together the hires are a milestone in Tribe's mission to assemble the best global payment experts in order to deliver payment technology that doesn't compromise between speed and scale.
The announcement follows the company's official launch in June, and Tribe's certification as the first issuer processor in Europe to allow institutions to issue UnionPay International cards. Tribe provides payment technology to banks, fintechs, issuers, acquirers and other businesses, who in turn offer payment services to merchants and consumers.
The C-level hires are:
Fadl Mahmoud, CIO - Fadl has 15 years' experience working within payments technology, including the ground-breaking Nets processing platform in Denmark. Fadl will work with Tribe's technical team to ensure its systems are state of the art and processing can scale with growth.
Vytautas Mickevicius, CTO - Vytautas previously held roles at, Alna and Deutsche Bank, and has experience of creating online gaming systems from scratch. His role will be to guide the continued development of Tribe's technology, building on current innovations to create Tribe's short and long-term technical strategy.
Alex Reddish, CCO – Alex previously held the roles of Head of Issuing and Head of Business Relations at Valitor and was Head of European Business at Raphaels Bank. With experience of issuing, processing, bank-to-bank payments and payment systems compliance, Alex will be able to help guide and support program managers and partners through the challenges of payment innovation.
"Tribe's technology and unique approach is powered by payments people—what we do is only possible with the right team in place. Our tribe of hand-picked experts - all plain-talking, clear-sighted, and hard-listening – are dedicated to delivering the future of payments," said Suresh Vaghjiani, CEO of Tribe Payments. "Alex, Fadl and Vytautas will together help us continue to improve our offering and bring our platform to more providers—spreading the word that payments innovation doesn't need to compromise between speed and scale."
"Tribe's technology breaks the legacy cycle that makes it so difficult for many financial service providers to innovate and bring new concepts to market," said Alex Reddish, CCO of Tribe Payments. "I'm excited to join a tribe dedicated to delivering ground-breaking payment services where they are most needed."
"Tribe recognises that the state-of-the-art payment services we offer requires the right infrastructure to deliver scale without sacrificing speed," said Fadl Mahmoud, CIO of Tribe Payments. "With certification in place with the biggest card schemes, the potential for growth is enormous—a challenge I look forward to."
"The Tribe platform has been built from the ground up as modular and containerised, which makes it both future-ready and ripe for innovation," said Vytautas Mickevicius, CTO at Tribe Payments. "Working with Tribe offers a great opportunity to work on the next generation of payments technology and with partners who want to push the boundaries of technology for their customers."
-Ends-
About Tribe Payments
We are a tribe of industry experts delivering the future of payments. Unlike most vendors, Tribe provides all aspects of payments using a modular platform to businesses – predominantly acquirers and issuers - that serve merchants and consumers across the globe. Tribe is the only provider to fully break the 'legacy-cycle', using disposable technology to ensure zero-obsolescence and containerisation to minimise risk.
As Europe's only issuer processor working with Mastercard, Visa and UnionPay International, we offer unrivalled market connectivity. We build to global scale, securely - we are PCI Level 1 compliant and supported by our own private cloud.
Our mission is to deliver payment technology that no longer compromises between scale and speed.
To find out more visit: https://tribepayments.com/