Argela and Türk Telekom announced that they have decided to utilize Argela's Virtual Probes (vProbe) to monitor the Türk Telekom's virtual network. This will enable Türk Telekom to have end-to-end, real-time, and complete intelligence on its traditional network as well as its virtualized network which they are in process of transitioning into.
Türk Telekom, Turkey's leading communication and entertainment technologies provider, and Argela, a leading provider of telecommunications solutions for mobile and fixed operators as well as government and public safety, jointly announced today that Argela Virtual Probe (vProbe), Argela's innovative and fully Network Functions Virtualization (NFV) ready monitoring solution will be deployed at Türk Telekom's commercial network. Argela vProbe provides operators with a unified platform to monitor and manage the network complexity that occurs when running voice, video and data services across multiple interfaces and technologies, including virtualized networks.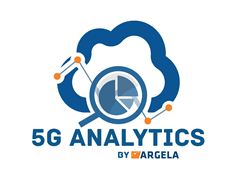 Argela 5G Analytics
"At Türk Telekom, we had the good fortune of using Argela's Network Performance Monitoring solution for many years to assure the health of Türk Telekom network and the high quality subscriber experience" said Cengiz Doğan, Chief Technology Officer at Türk Telekom. "As Türk Telekom moves to virtualize its network, we further acknowledge the importance of a comprehensive, end-to-end, real-time monitoring solution for both legacy and virtual parts of our network and we are delighted to announce that Türk Telekom will continue to utilize Argela's Network Performance Monitoring solution with its extended virtual network monitoring capabilities to better serve our customers."

"As the telecom operators move to virtualize networks, real-time and complete network intelligence is becoming even more critical for driving business decisions and improving the subscriber experience" said Selim Sarper, COO of Argela. "Therefore a monitoring solution capable of observing both physical and virtual interfaces will benefit the telecom operators tremendously and help them to maintain the service assurance through their virtualization journey. Türk Telekom has been using Argela's Network Monitoring Solution for its traditional networks for a while and now we are happy to see that Argela vProbe will provide the end-to-end real-time monitoring of Turk Telekom's physical and virtual networks."
Argela vProbe is an NFV-ready, comprehensive solution which provides overall and real-time visibility across telco operators' virtualized networks. It addresses all the challenges telco operators face while assuring services and maintaining customer experience across traditional and virtualized networks. vProbe is an entirely software based Virtualized Network Function (VNF), can be seamlessly deployed in standard NFV environments and provides all the capabilities of Argela's monitoring solution for legacy networks.
Argela vProbe feeds data for better decision making to network operations and planning personnel, C-level decision makers, marketing and customer care departments. It enables proactive troubleshooting through easy to use dashboards so that the network operation personnel can quickly pinpoint the source of network and subscriber issues by analyzing the KPIs, counters, real-time and historical data for user plane and control plane or perform end-to-end call tracing across network entities when necessary.
Argela vProbe utilizes open APIs for dynamic management by the NFV Service Orchestrator and is scalable to adapt to network conditions. Using Argela vProbe, operators can easily increase network analytics capacity when needed by adding Argela vProbe instances.
Argela vProbe reduces the CAPEX and OPEX associated with the monitoring equipment by using standard off-the-shelf hardware rather than expensive proprietary equipment. It helps reducing network downtime, allowing operators to launch new services with confidence, increasing customer satisfaction, providing consistent customer experience and reducing churn.
Argela's vProbe will be demonstrated at the Mobile World Congress in Barcelona on February 27-March 2, 2017 as well as Argela's other innovative solutions.
About Türk Telekom Group
Türk Telekom, with 175 years of history, is the first integrated telecommunications company in Turkey. In 2015, Türk Telekomünikasyon A.Ş. adopted a "customer-oriented" integrated structure in order to respond to the rapidly changing communication and technology needs of customers in the most powerful and accurate way, while maintaining the legal entities of Avea İletişim Hizmetleri A.Ş. and TTNET A.Ş. intact and adhering to the rules and regulations to which they are subject. In January 2016, Türk Telekom unified its mobile, fixed voice, broadband and TV products and services under the single "Türk Telekom" brand.
As the "Multiplay Provider of Turkey," Türk Telekom Group Companies offer a complete range of mobile, fixed voice, broadband and TV services. Türk Telekom Group Companies have a wide service network and product range in the fields of individual and corporate services. As of September 30, 2016, Türk Telekom has 12.9 million fixed access lines, 8.4 million broadband and 18.4 million mobile subscribers. Türk Telekom Group Companies provide services in all 81 cities of Turkey with 32,769 employees with the vision of introducing new technologies to Turkey and accelerating Turkey's transformation into an information society.
Türk Telekomünikasyon A.Ş., providing PSTN and wholesale broadband services, owns 100% of mobile operator Avea İletişim Hizmetleri A.Ş., retail internet services, IPTV, satellite TV, Web TV, Mobile TV, Smart TV services provider TTNET A.Ş.,TV Broadcasting and VOD services provider Net Ekran Companies, convergence technologies company Argela Yazılım ve Bilişim Teknolojileri A.Ş., IT solution provider Innova Bilişim Çözümleri A.Ş., online education software company Sebit Eğitim ve Bilgi Teknolojileri A.Ş., call center company AssisTT Rehberlik ve Müşteri Hizmetleri A.Ş., wholesale data and capacity service provider Türk Telekom International and its subsidiaries.
About Argela
Argela is an award-winning, next-generation telecommunications solutions provider. Putting research and innovation at the core, Argela continually searches for the next big thing towards innovative new products. Argela is a driving force for 5G initiatives, and 5G enabling technologies and is generating IPR for these technologies. Argela's product and solutions are enablers for the telecommunications industry as well as for various government and military operations, to do better business, improve their users' experience and create new opportunities. Argela collaborates with technology companies, consortia and universities worldwide to provide integrated solutions. Argela's solutions portfolio includes Network Performance Monitoring and Subscriber Analytics, Software-Defined Networks, Programmable RAN, 3G & LTE Small Cell solutions for public and military networks, Signaling Applications and Regulatory Solutions. Established in 2004, Argela has a wide presence in the Central Asia, Middle East and African markets with multiple deployments in networks of various operators, and in Turkey, with public safety solutions for government and military.