In the First Award of its Kind, UK Based PPC Agency 'Circus PPC' wins over European & Middle East Competition
With a lavish presentation at Berlins Motorwerks in May, Circus PPC were recognised for their dedication to quality, effectiveness and growth in AdWords advertising.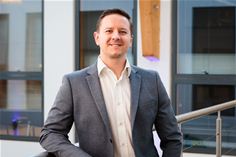 Rick Tobin MD of Circus PPC Agency
The Ready to Rock competition was an AdWords competition open to all Google Partner Agencies across the whole EMEA. By analysing accounts, looking for technical excellence, growth and development, Circus PPC's accounts were chosen as some of the best in Europe.
Circus PPC are at the forefront of new technologies, growing traffic & sales for their clients, developing some of the most advanced campaigns in Europe, they not only gained recognition for their hard work and diligence but helped grow client's sales & revenues in the process too.
"We are immensely proud of this accolade and will continue to work as hard as we do striving to drive excellence and performance in all that we do" – Rick Tobin MD of Circus PPC Agency
About Circus PPC:
They are passionate PPC Specialists that drive measurable results for their clients.
Founded in 2009 to manage and develop pure PPC campaigns, unlike other agencies Circus don't try to be a jack of all trades; they are PPC and PPC only. By solely concentrating on this discipline they believe it sets them aside from traditional agencies and gives them the focus and desire to excel in that niche!
As a leading PPC agency, Circus PPC consistently delivers measurable results, showing high levels of growth alongside a reduction in cost per acquisition (CPA). Their client's success is a result of their proactive and forward thinking approach to accounts.
Rick Tobin - Managing Director @ Circus PPC Agency
Leeds: 0113 88 77 285 | Mobile: 07969 964 704 | Skype: rick.circus | Email: rick@circusppc.com
4100 Park Approach, Thorpe Park, Leeds, LS15 8GB