17 December 2010 – Despite the chaos that the severe weather has caused throughout the UK, senior decision-makers in SMEs admitted to not having a comprehensive disaster recovery plan in place in the event that the office is inaccessible, according to research carried out online by YouGov, on behalf of NewVoiceMedia.
Only 17 per cent of those surveyed had a disaster recovery plan in place that enables landline calls to be routed to individuals within the organisation, so that business could carry on as usual. Surprisingly 14 per cent of businesses admitted to having nothing in place for rerouting calls, meaning that should a customer try and call into the office the phone would ring continuously.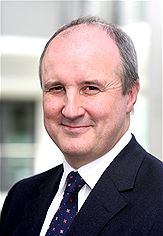 Jonathan Grant
"It is no longer acceptable for businesses to shut down if staff can't get into the office. The technology is available for companies to route all incoming calls to staff mobile phones or landlines so they can work effectively away from the office and maintain a seamless level of service," comments Jonathan Grant, CEO at NewVoiceMedia.
According to the research many organisations ignore disaster recovery, believing it is an extra expense that rarely gets used. Selecting the right technology can offer the benefits of a strong disaster recovery strategy as part of an overall solution.
Jag Tucker, global front office support manager, at SHL Group explains how disaster recovery went from a 'nice to have' to a 'must have' when they selected ContactWorld, a hosted business telephony solution: "The snow had the potential to cause utter chaos to our business as it didn't only affect staff trying to drive into work, but also many of our agents who were travelling home to France and Germany over the Christmas period to visit family. The extreme weather meant travel was difficult, but our agents simply logged onto the system from where they were stuck and dealt with calls as if they were in the office. It proved to be an invaluable tool".
The YouGov survey was carried out between 3rd and 6th September 2010, and covered 616 senior decision-makers in GB-based SMEs. For further detail on the results, please contact the NewVoiceMedia team at Berkeley PR via nvm@berkeleypr.co.uk.
-ends-
About NewVoiceMedia
NewVoiceMedia helps businesses of all sizes improve call handling, at an affordable cost.
Smaller businesses can take advantage of a sophisticated telephony solution that identifies callers, prioritises and routes them effectively. Larger companies operating a call centre can take advantage of a more flexible system that doesn't require specialist expertise or months of time to implement or adapt.
NewVoiceMedia's telephony solution is delivered using cloud-based technology, which provides the functionality of an on-premise solution at a fraction of the price. We are currently active in 16 countries with over 300 customers, including; Berry Bros & Rudd, Kingston University, Parcelforce, SHL Group and Wokingham Council. ContactWorld is available for a free one month trial.
Please visit http://www.newvoicemedia.com/ContactWorld_free_trial/ to sign up.
For further information, please visit http://www.newvoicemedia.com
NewVoiceMedia press contacts:
Tilly Travers / Paul Stallard / Hannah Humphreys
Berkeley PR
0118 988 2992
nvm@berkeleypr.co.uk