Birmingham has been named as the most 'debt savvy' place in the UK according to a new countdown.
A study conducted by one of the UK's largest free debt solution providers, PayPlan, has analysed the locations of people who have turned to them for help over the past 12 months. With gender, age and average debts all being included, it has helped to build a startling picture of the country's continuing debt problems.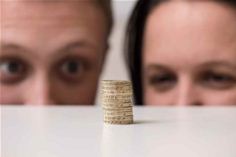 Debt savvy
With the majority of new PayPlan customers coming from Birmingham over the past year, the city has firmly taken its place at the top of the countdown. Between them, the individuals from Birmingham had a combined total unsecured debt of £29,339,178.66, which breaks down to an average unsecured debt of £12,239.96 per person.
"The 'Debt Savvy' title reflects the fact that these individuals have all acknowledged that they need help and support to sort out their personal finances," commented John Fairhurst, policy and external affairs director at PayPlan. "Yes, they have incurred a substantial amount of debt between them, but they aren't burying their heads in the sand anymore and have taken a brave and important step by picking up the phone and asking for advice.
"Over the past 12 months our helpline has taken a staggeringly high number of calls. Living with debt is a continuing problem for many, but people are being more open, honest and savvy about how to tackle it."
The full top 10 (ranked in order of highest number of calls to PayPlan's Helpline) is as follows:
Birmingham (Combined total unsecured debt of £29,339,178.66 / £12,239.96 per person).
Manchester (Combined total unsecured debt of £16,135,136.45 / £10,160.17 per person).
Newcastle (Combined total unsecured debt of £22,445,695.85/ £14,825.43 per person).
Sheffield (Combined total unsecured debt of £18,488,345.46/ £12,492.13 per person).
Nottingham (Combined total unsecured debt of £17,033,422.09/ £12,140.71 per person).
Liverpool (Combined total unsecured debt of £14,527,625.94/ £11,529.86 per person).
Cardiff (Combined total unsecured debt of £16,962,904.94/ £13,516.26 per person).
Bristol (Combined total unsecured debt of £16,711,516.82/ £13,369.21 per person).
Peterborough (Combined total unsecured debt of £18,037,701.24/ £16,427.78 per person).
Leicester (Combined total unsecured debt of £13,914,400.05/ £14,069.16 per person).
Across the 10 cities, the average age of those seeking help with debt was 46-years-old. The majority of calls came from married women who own their own home and are in full-time employment.
"This countdown really helps to dispel some of the myths about people who are in debt," added John. "Recent surveys have suggested that it is the younger generation who have been hardest hit as they struggle to find work, but our findings contradict that."
Highlighting this fact is 39-year-old Pearl George, a single mum from Sheffield who juggles work, paying the bills and bringing up her two daughters. Pearl decided to seek help after unexpected work on a car put a huge strain on her limited finances.
"I had taken out previous loans and credit cards but never had a reason to miss a payment," said Pearl. "But the car costs broke me and I fell behind with all my debts including my rent."
The landlord eventually took Pearl to court and a repayment plan was put in place, which enabled her to remain in the property.
"I have never been so frightened," she said. "I was relieved to still have a roof over our heads but it didn't stop the persistent phone calls and letters from all the other creditors. I was often threatened with the bailiffs and it got to a point where I couldn't open the door out of fear. I was too scared to even let the girls go to friends' birthday parties."
Pearl eventually managed to turn things around and get her debt under control after PayPlan advisors helped her set up a debt management plan and she became eligible for an IVA (Individual Voluntary Arrangement) two years later.
"It's clear that anyone can fall into the debt trap, regardless of his or her circumstances," concluded John. "The recession may be over, but thousands are still living in dire financial situations and need help."
For more information about PayPlan's free debt management solutions, please call 0800 280 2816 or visit http://www.payplan.com/
Ends
Further information:
Pearl's full story and case studies from each of the top five cities in the countdown, are available on request.
For more details on PayPlan, please email Louise Stewart or Marie-Anne Leuty at Tank PR on 0115 958 9840 or email louise@tankpr.co.uk / marie-anne@tankpr.co.uk.