Fareham, UK: 26 May, 2015; CoralTree, a leading provider of convergent business support systems (BSS), today announces that UPC Poland, the largest cable television operator in Poland with 2.7 million service subscribers, selected CoralTree's 'Renaissance' CRM to increase operational efficiencies across its customer service and sales functions.
Working in partnership with CoralTree, UPC Poland has streamlined sales order processing and management of customer service enquiries. With the implementation of CoralTree's CRM solution, which included a sales portal, a product catalogue, and a customer care portal, UPC Poland has seen improvements in agent performance and customer experience. An intuitive browser-based desktop, Renaissance has reduced customer service agent training time, sales order entry time and errors, whilst improving customer experience by empowering agents to resolve more enquiries at first contact.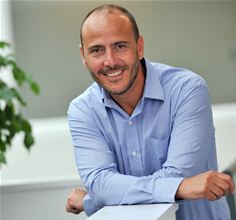 Mark Price
"Our goal was to simplify the systems used by agents in sales and customer service to increase both employee and customer experience. With the implementation of Renaissance, we wanted to reduce the complexity of agent desktops, which prior to the implementation of the new system comprised of multiple applications. We looked for a partner like CoralTree, that had a proven CRM solution, capable of meeting our highest expectations related to operational efficiency," said Janusz Nowak, CIO for Central and Eastern Europe, UPC.
Providing video, broadband internet, and digital (VoIP) telephony services, UPC Poland is the largest of Liberty Global's operations in central and Eastern Europe. CoralTree has an on-going relationship with both UPC Poland and other Liberty Global businesses.
"UPC Poland is a leader in its market and required a CRM solution that would enhance its ability to deliver the exceptional service expected by its customers. Renaissance is designed to streamline processes and improve user experience. We are committed to our on-going relationship with UPC Poland, supporting its delivery of innovation and market leading services to its customers," said Mark Price, Director for CoralTree.
Renaissance CRM
A simplified browser-based CRM solution, CoralTree's Renaissance streamlines workflows and aggregates existing operational applications in a unified desktop. Renaissance works across functions, such as prospect and customer management, sales order processing, products and pricing, workforce management, and appointment scheduling.
For more information, please visit: www.coraltreesystems.com
End
CoralTree Systems
CoralTree Systems is a leading provider of convergent BSS, CRM, and service activation solutions, whose clients include some of the market's leading communications service operators (CSP). CoralTree is an independent company that has more than two decades of industry experience and delivers flexible, forward-looking solutions that enable operators to enhance customer service, drive revenues, and reduce operational costs. Established in 2004, CoralTree is located in Fareham, Hampshire, UK. For more information visit: www.coraltreesystems.com
Media contact
Natasha Geldard
natasha.geldard@coraltreesystems.com
+44 (0) 7545 560076
About UPC Poland
UPC Polska is the leader in digital cable services: television, broadband Internet and telephony for the private and B2B market. We connect people to the digital world and enable them to discover and experience its endless possibilities. We set market trends by implementing the best, world leading technologies. At the end of the 1Q 2015 UPC Polska had 1 425 400 customers, including 921 700 interactive digital television, 266 600 analogue television, 1 004 000 broadband internet and 559 900 telephony. There are more than 2.7 million households within the reach of UPC's next generation broadband networks in the DOCSIS 3.0 standard in more than 100 cities in Poland. UPC Polska is part of Liberty Global, Inc. (NASDAQ: LBTYA, LBTYB, LBTYK). More information on: www.upc.pl