Searchmetrics research suggests only 20% of iOS apps and 30% of Android Apps are able to support Google app indexing
San Mateo – March 9, 2016 – Many brands are failing to let content from their apps show up in Google's organic search results according to new research from Searchmetrics, the leader in search and content performance. These firms are potentially missing out on valuable app traffic, engagement and conversions.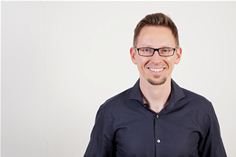 Marcus Tober, CTO and founder of Searchmetrics
In its study of the 100 most visible websites in Google US searches[1], Searchmetrics found that 84% offer an Android App, however only 30% of these had implemented support for Google's App Indexing (also known as deep linking) facility which lets Google index and show relevant pages from their apps in its mobile search results. Of the 88% of sites in the Searchmetrics analysis that offer an iOS app, even fewer – just 19% – were found to be supporting deep linking.
Once an app owner has enabled Google app indexing, a phone or tablet user who has installed that app can be shown pages from it (alongside traditional web results) if Google considers the app content relevant to the search query. For example, if the user is searching for information about a specific product, then app indexing lets Google display a link to the product landing page from the app instead of the landing page on the company website. This lets phone or tablet users jump directly from the search results to their apps, providing an important engagement opportunity for app marketers.
App owners who have enabled deep linking for their app can also potentially attract new installs through search. For instance, if a searcher has not installed an app, it could still feature in Google's search results as a suggested app they should consider installing via the Google play store if it is felt to have content relevant to their query.
"Many companies have invested heavily in apps, yet on average 20% of the apps a person installs on their device are only ever opened once," said Marcus Tober, CTO and founder of Searchmetrics. "App indexing is a fantastic opportunity to maximize the investment in your app – by helping to drive more traffic and interaction and potentially even conversions. On top of this, if your app supports app indexing, Google has indicated that it could potentially appear more prominently in searches."
"Despite all these benefits, our data indicates that probably fewer than a third of app owners are making use of app indexing – even though Google has provided full instructions on how to get your app to enable it. Anyone that offers an app, should get on to this quickly while there is still a competitive advantage."
The Searchmetrics analysis also looked at which industry sectors were most likely to allow deep linking to their mobile apps, revealing that online apparel retailers come top. Among apparel retail sites that offer an iOS app, 32% have enabled app indexing, while for Android apps this is 31%. Over and above this, most companies in this sector were found to offer some type of app, with just 5% of apparel sites not offering an iOS app and 9% not offering an Android app.
A full management report including the findings of the 2016 Searchmetrics US App Indexing Analysis together with advice and assistance for those looking to implement App Indexing, can be downloaded from: http://www.searchmetrics.com/knowledge-base/2016-app-indexing-study/
Google App Indexing has been available on iOS since May 2015, requiring iOS 9, while it has been offered on Android since October 2014.
-Ends-
[1] To determine the list of top 100 most visible sites that appear in Google US searches, Searchmetrics used its SEO Visibility score – a metric the company has developed to measure and track online search performance of websites. Searchmetrics tracks the organic search results of millions of keywords which it uses to calculate the 'SEO Visibility' score. The SEO visibility score for a web domain is based on:
The number of times a domain appears in the search engine results pages (SERPs) across the keyword set
Its prominence within those SERPs (a higher ranking equates to a higher visibility score)
The competitiveness of the keyword (higher search volumes equate to a higher visibility score)
While SEO Visibility can relate to a website's real traffic, it is important to remember that traffic can come from many different places online. SEO Visibility is only an indicator of visibility that comes from a website's organic search channel.
About the Searchmetrics US App Indexing Analysis 2016
In order to test which domains in the top 100 most visible sites have implemented app indexing / app deep linking, Searchmetrics followed these steps:
First the company checked which domains actually offer an Android or iOS app.
After this, the source code of the homepage and two of the best performing subpages where checked (it is possible that not all pages of a domain have adopted app indexing). These top pages were considered representative.
In the source code check, the domains were examined for the most common variations of implementing app deep linking – i.e. for the corresponding code in the . As there are other ways of building in the code, this analysis cannot claim to offer a complete picture.
About Searchmetrics
Changing search technology has forced SEO platform providers to up their games. These changes have created an entirely new search paradigm − search and content optimization. And since search engines have put a fence around a lot of their data, SEO platforms need to bring their own rich data to the party − and powerful tools to analyze it.
There's only one search platform that owns its data: Searchmetrics, the world's #1 SEO and content performance platform. We don't rely on data from third parties. Our historical database spans seven years and contains over 250 billion pieces of information, such as keyword rankings, search terms, social links and backlinks. It includes global, mobile and local data covering organic and paid search, as well as social media. We have the largest global reach of any SEO platform, crawling the Web every day in over 130 countries.
Searchmetrics monitors and reveals the full business available to you online. We provide our customers with competitive advantage and help them identify new business opportunities by exposing the content consumers are engaging with on industry and competitors' sites. Our Visibility Score − trusted by reputable media sources such as The New York Times, Bloomberg, and The Guardian − reliably indicates your online presence.
We provide the insights our customers need to deliver results. Searchmetrics guides SEOs and content marketers with suggestions for creating content that improves relevance and boosts conversions. It shows the connection between social media links and overall engagement. And its analytics make clear which content performs the best and how an organization's content performs against its competitors.
With Marcus Tober, one of the top 10 SEO minds in the world, leading Searchmetrics' product development, we have over 100,000 users worldwide, many of whom are respected brands such as T-Mobile, eBay, TripAdvisor, Siemens and Symantec. They depend on Searchmetrics and our 10 years of product innovation to maximize their online performance.
We are the future of search. Today.
Media Contact
Uday Radia
CloudNine PR Agency
uradia@cloudninepr.com
+44 (0)7940 584161