2013 has been bumper year for Copper Line Test Solution orders
Suffolk, UK. 17 December 2013. UTEL, Europe's leading independent research and development centre for telecommunications systems, has rounded off a successful year with record sales of its Test Access Switch Matrix (TASM) for remote copper network testing.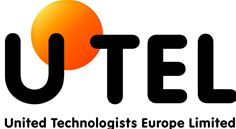 UTEL logo
Sales of the switches, which help to reduce the cost of operating networks, are up by 15 per cent compared to last year and at the highest level since UTEL started supplying the product, with telecoms giant BT being the manufacturer's biggest customer.
"The driving force behind the record TASM sales has been the service provider's choice to move the most experienced engineers onto fibre-based projects – freeing up the most skilled teams that were working on copper still," said Managing Director Frank Kaufhold. "With TASM they can maintain the highest level of service with the lowest personnel investment. Of course, it is also about getting the most out of the existing copper infrastructure too."
The UTEL remote TASM solution, unlike single ended, double ended or metallic line tests (selt, delt, melt), does not rely on an active modem at the customer end of the network. It can detect and isolate faults on the copper line from the contact centre and eliminates the need for skilled engineers to interpret the data.
Kaufhold says the unmatched sales figures TASM saw in 2013 is just one story on a list of successes the company recorded in 2013. It has also installed test heads at more than 200 sites in the UK for ISP Zen Internet on time and to budget, ensuring that Zen's customers get the best possible customer service. A number of key employees have also been welcomed to the UTEL team.
Meanwhile UTEL's French operation continued to be a key player in the Fibre-To-The-Home (FTTH) roll out and designed a new handover rack system for France Telecom to reduce installation time and complexity.
"Bumper sales, the roll out of test solutions for various customers and our tailor-made products for a range of unique specifications have made 2013 an incredibly successful year for UTEL," added Kaufhold. "The outlook for 2014 is extremely positive and we look forward to working with both new and existing customers."
Fastlight, UTEL's revolutionary fibre optic test system, is among products for which 2014 is expected to be a key year. The test system was first launched in 2012 and is a central office OTDR fibre test system that can reliably detect ONT reflections through 128 split PONs without expensive wavelength dependent reflectors. This measurement capability is possible because of UTEL's revolutionary Advanced Reflection Detection (ARD) technology which sets a new global benchmark for OTDR performance.
During 2013, Fastlight has continued to develop its capabilities and is proving to offer much more than anyone else can provide. Recent approvals in the Far East promises to bring a significant rise in orders with the arrival of 2014.
Kaufhold added: "We also have a range of new products in the pipeline for the New Year and are continuing to engage with many key customers to provide solutions for the ever expanding Telecom's architecture in Europe, the Middle East, Asia and beyond."
For further information about UTEL and its product range visit www.utel.co.uk.
ENDS
Notes to editors:
About UTEL:
United Technologists Europe Limited (UTEL) is a founder owned UK limited company, incorporated in 1993 by two R&D engineers Frank Kaufhold and Paul Grafton. Their ambitions were simple if idealistic: - They wanted to build a commercially successful R&D focussed company without compromising their own ethical and environmental values and create an unconstrained working environment that would maximise innovative productivity.
Today UTEL has more than 40 employees in the UK and France with the majority directly focussed on R&D and a turnover of 20 million Euros. All manufacturing and installation of UTEL's solutions is carried out by European subcontractors under the company's direct control. Unusually, this commercial success has been achieved purely through organic growth and internal reinvestment without outside financial support.
UTEL's key markets are Copper and Fibre Test Access Switches and testing solutions. The company's strength is its ability to innovate and create optimal solutions at lightning speed. UTEL's area of expertise covers a wide range of disciplines including analogue and digital electronics, mathematics, software, mechanical and production engineering and has recently been extended to cover civil engineering to enable the costs to be taken out of FTTC deployment.