May 24, 2019 – Capitalising on its proven track record, modern IT infrastructure and expertise working in the financial services sector, Unisys Payment Services & Solutions (UPSS) announces today it is expanding into new markets such as healthcare, legal and government to offer secure and trusted scanning services for organisations seeking to realise the benefits from digital transformation.
UPSS will utilise its investment in three ultra-high volume IBML ImageTrac scanners and SoftTrac Capture Suite (SCS) software to work on projects where the management and safe processing of highly sensitive information is crucial.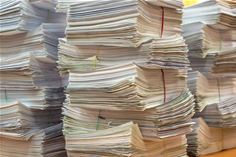 UPSS is expanding to offer scanning services in new markets such as healthcare, legal and government
Marie-Christine Delvaux, UPSS' general manager says, "We're not an ordinary BPO scanning operator. ISO accredited in areas like quality, security and business continuity[1], all our procedures, staff and facilities are tuned to meet the exacting needs of our banking customers. We're therefore the perfect partner for organisations in other industry sectors who want to process high volumes of paper-based information safe in the knowledge that there are quality and secure processes underpinning this."
Since 2014 when it acquired Interpay's business, UPSS has grown rapidly to establish itself as the leading BPO scanning bank giros and other bank payment related paperwork in the Netherlands. It works with the five largest banks in Holland – Rabobank, ABN Amro, ING, SNS and Van Lanschot – along with two major banks in Belgium. Furthermore, in the UK, it provides fraud detection services for TSB and digital archiving solutions for Clydesdale and Cooperative Bank.
In addition to expanding its core business working with international financial services groups and targeting the remaining banks in Belgium, UPSS will focus on new business generation approaching firms in other European countries close by.
The workhorse of bank giro processing: IBML ImageTrac technology is designed to cope with huge volumes
Annually, UPSS processes 30 million documents for its banking customers, with the IBML ImageTrac scanners set to digitise between 14,000 and 17,000 bank giros per hour.
Peter van Eeuwijk, UPSS' IT director, explains, "The system of making non-electronic payments in Europe is based on a remittance approach where an individual writes out a giro payment order to a third party, provides it to their bank who then makes the transfer. This is in contrast to the UK, for example, where a cheque is given to an individual or company who then deposits it at their own bank for payment. The process flow is obviously completely different."
Every morning, UPSS receives tens of thousands of giros from each bank, envelopes are opened, documents prepared, scanned and fraud checks completed. The IBML scanners digitise each giro with the images then integrated into its capture and workflow platform called IRIS which has been adapted for UPSS' purposes. OCR is then used to extract account numbers and payment amounts with this information securely transferred using XML to the DNB – the central bank of the Netherlands - for inter-bank settlement.
While volume patterns vary based on the week, month and even year, UPSS has to meet tight SLAs and key performance indicators for giro processing. Scanning typically starts at 6.30am and has to be complete by mid-afternoon.
To do this, UPSS employs a team of 45 staff at its highly secure bureau in Leusden and uses two IBML ImageTrac scanners day to day along with SoftTrac Capture Suite (SCS) software. A further machine is located offsite at its DR facility near Amsterdam Schipol Airport. The IBML scanners connect to a modern virtualised server infrastructure, with data stored onsite in UPSS' own datacentre.
Van Eeuwijk adds, "We've used IBML for some years now after swapping out equipment from a competitor which was end of life, expensive to maintain and difficult to operate. The ImageTrac scanners are obviously super-fast, easy to use and can process different sizes and thickness of paper. They offer real flexibility - crucial as we expand to offer broader services."
The IBML scanner and software solution was supplied by IBML's partner, Spigraph, who also provide ongoing maintenance and support for UPSS.
Delvaux says, "As electronic banking becomes prevalent, giro volumes have decreased around 10% year on year. However, we believe this has slowed and even bottomed out. They'll always be a need for a certain number of giros to be processed as banks cater for the so-called 'off line nation' – people who are disconnected from the digital word. So, with volumes now lower, this gives us scope to extend services and work with other firms in different sectors to address their information management needs."
Steffen Unmuth, IBML's EMEA sales director says, "The interesting thing about the UPSS project is it illustrates how ImageTrac technology has been engineered to provide real flexibility to BPO organisations who want to offer a range of solutions to their customers and cater for new work streams. Given the open track roller design, our equipment can be used to scan a range of document types without jamming, with the SCS software easily configurable for quality image capture – first time, every time."
[1] UPSS is ISO 90001, ISO 27001 and ISO 22301 accredited
-ENDS-
About IBML
Headquartered in Birmingham, Alabama, Imaging Business Machines L.L.C (IBML) is a global provider of high volume intelligent information capture solutions operating in over 48 countries. IBML's solutions transform paper documents into actionable data with increased efficiency and quality at reduced cost. IBML's portfolio includes ImageTrac and DS scanners, IBML Capture Suite software, along with business and support services.
IBML's solutions are used by a wide variety of service bureaus, outsourcing specialists, systems integrators and end-user organisations, deployed in the most demanding document capture environments.
The company has a track record of customer success with industry leading customer retention rates of over 95% in banking financial services, healthcare, government services, outsourcing and more. For more information, visit www.ibml.com.
For further information, please contact
Tom Herbst
Tom Herbst PR
T:07768 145571
Email: tom@tomherbstpr.co.uk