The University will also benefit from its IT department underpinning its adoption of ITIL best practices with a world-leading IT Service Management platform
Berkshire, ENGLAND, 28th February 2014: TeamUltra (www.teamultra.net), the UK's leading ServiceNow partner, today announced that University of Warwick, one of the UK's leading universities, has implemented IT Service Management best practices and optimised its use of ServiceNow using TeamAssist from TeamUltra.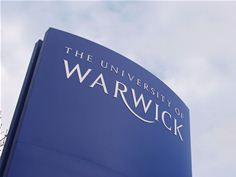 University of Warwick
Warwick's IT Services department implemented ServiceNow in 2010 and uses it to deliver an efficient IT service to staff, students and researchers. The functional scope has grown from Incident and Problem Management to encompass Service Catalogue, Request, CMDB, Change Management and increased use of self service. However, with limited internal IT resources available, over time a number of maintenance and operational challenges were becoming apparent. For example, a backlog of bugs and issues were building up that required attention.
Shane Parsons, Service Owner for Service Management for IT at University of Warwick commented, "We realised that in order to keep ServiceNow operating at peak performance we needed to make a number of changes but lacked the specialist expertise to support our in-house developer . We therefore turned to TeamUltra's TeamAssist ServiceNow support package. TeamUltra have an excellent reputation as ServiceNow experts and quickly made an impact on our business, helping us not just overcome our challenges but develop and extend how we use ServiceNow."
Mike Beale, Managing Director of TeamUltra added, "Maintaining the peak performance of ServiceNow can be a challenge for many IT departments. It is one of the major reasons that we see strong interest in our TeamAssist service which enables organisations to supplement their internal resources to tackle one off ServiceNow projects, leverage new areas of functionality within ServiceNow such as custom apps, or review how to continually improve the delivery of IT service management to end-users."
One area where TeamUltra's expertise was called upon was to design a process to manage new PC hardware requests. This involved building a front-end that users interact with. It uses an automated workflow that enables the user to self-diagnose whether their existing hardware needs replacing or if there is an alternative such as upgrading a component or booking a service engineer. The specification, build and testing work was completed efficiently and this project is due to go live shortly.
- ends -
About TeamUltra
TeamUltra is the UK's leading ServiceNow Partner and a specialist in Service Delivery Automation. Our partnerships with leading product suppliers, such as Bomgar, Nexthink and Matrix42, allow us to extend the reach of ServiceNow and provide integrated solutions that accelerate the resolution of incidents, reduce your costs and improve customer experience. See www.teamultra.net for more information.
PR Contact
Adam Osman, aomarketing@gmail.com
07976 891 335