Drive for innovation and collaboration at the heart of new relationship
London, UK, Oslo, Norway and New York, NY, 19th February, 2019: Nordic Market Research specialist Userneeds has selected Confirmit as its strategic partner to provide software and services that support its growing portfolio of online data collection, user experience and panel offerings.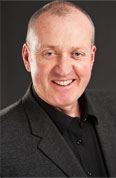 Tim Hannington
Userneeds enables organisations to uncover insights from niche markets by delivering a range of online Market Research services across Europe, with a focus on the Nordic region. The company has built and nurtured its online panels from the ground up for the past 15 years and has maintained a strong focus on innovation. This ensures it keeps pace with the latest MR developments and the continually evolving demands for data.
The selection of Confirmit underlines this commitment, with the implementation of the Confirmit Horizons platform driving responsive, flexible and deeper MR insights for Userneeds' clients.
Johnny Jensen, CEO of Userneeds, explains: "Our strategic partnership with Confirmit opens up a huge array of possibilities for us. Confirmit Horizons is a highly efficient, innovative platform that will enable us to develop new products, deliver richer data, and drive new ways of reporting. The expertise of the Confirmit team, coupled with the capabilities of the platform, provide us with the structure and process we need for continued growth."
Userneeds has over 300,000 panel members and delivers MR insights to clients across a wide range of functions and industries, from international brands to agencies, e-commerce businesses and public organisations. It is recognised as a market leader thanks to its proactive focus on evolving its offering to clients, including seeking new ways to bundle data from different sources for deeper, richer, contextual insight.
Tim Hannington, Chief Revenue Officer at Confirmit, says: "Userneeds shares many of the same values as Confirmit - innovation, collaboration, and client-centricity, making this a partnership in the strongest sense. By providing them with the technology solutions and services they need to grow their offering, we're able to help Userneeds deliver greater quality insight to all their clients."
Jensen concludes: "Market Research is about so much more than data. It's about creating trust, getting close to our clients to really understand their needs, and having a strong relationship with all our panel members. We're delighted to be working with a company that shares and supports our goals."
-Ends-
About Confirmit
Confirmit is the world's leading SaaS vendor for multi-channel Customer Experience, Employee Engagement, and Market Research solutions. The company has offices in Oslo (headquarters), Grimstad, London, Moscow, New York, San Francisco, Sydney, Vancouver, and Yaroslavl. Confirmit's software is also distributed through partner resellers in Madrid, Milan, Salvador, and Tokyo.
Confirmit powers Global 5000 companies and Market Research agencies worldwide with a wide range of software products for feedback / data collection, panel management, data processing, analysis, and reporting. Customers include Aurora, British Standards Institution, Cross-Tab, Dow Chemical, GfK, GlaxoSmithKline, GMO Research, Nielsen, Research Now, RS Components, QRS, SSI, and Swisscom. Visit www.confirmit.com for more information.
Media Contact:
Melanie Oxford
Indigo River
mel@indigo-river.co.uk
M: +44 (0)7515 632065