Manchester, UK – 2016 marks a historical milestone for VXL as it celebrates its 40th year anniversary. Established in 1976 and currently employing over 450 employees worldwide, VXL has developed into a leading global provider of both IT hardware and software solutions for the SMB and enterprise sectors.
To celebrate this important landmark, VXL is offering a fantastic opportunity for a hundred lucky recipients to win forty, free Fusion UDM Premium licences, including one-year full support, worth over $1700. Launched last year, Fusion UDM Premium, VXL Software's universal and powerful device management software, is already proving to be one of the industry's leading solutions for both SMB and enterprise customers.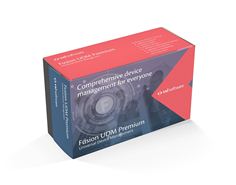 Fusion UDM Premium
To take part, all entrants need do is to follow the link below and correctly answer three simple questions to which answers can be found by watching the Fusion UDM Premium explainer video - VXL 40th Anniversary – 40 Free Fusion UDM Premium Licenses.
Together with its other leading software solutions, including Illumineye Digital Signage, Smart Client and CloudDesktop PC Repurposing Software, the VXL Technology hardware portfolio represents one of the widest available including entry-level, mid-range and high- performance cloud, thin and zero clients.
Headquartered in Bangalore, India's 'Silicon Valley', VXL's worldwide operations has grown over the last forty years to include the Americas Group HQ in Houston, Texas, the European Group HQ in Manchester, UK and dedicated subsidiaries in key strategic markets including Germany, France, United Arab Emirates and Singapore.
Frank Noon, VP Worldwide Sales commented: "This historical milestone represents a fantastic achievement for the company and reflects our ongoing strategy of developing innovative hardware and software solutions that meet our customer needs".
"For the last four decades we've been delivering successful IT projects for some of the world's leading companies and we look forward to continued success for the next 40 years."
Ends.
For further information, please contact Ian Cope, PR Manager at ian.cope@vxl.net
About VXL
VXL Technology and VXL Software are both divisions of VXL Instruments. VXL Technology is a global leading manufacturer of thin-, zero- and cloud-client hardware devices. VXL Software develops world-class software for a range of business-focused uses including its universal device management, Fusion UDM Premium, Illumineye digital signage, Smart Client and CloudDesktop PC repurposing software.
VXL Instruments is a worldwide company, with locations in the USA, United Kingdom, France, Germany, the United Arab Emirates, India and Singapore. VXL's Americas Group is headquartered in Houston, Texas. The European headquarters is in Manchester, UK. VXL Technology and Software development teams, and the Asia Pacific headquarters, are based in Bangalore, India.