VXL today launches its new digital signage solution, Illumineye DS Suite – a complete software and media-player package designed to make high-quality digital signage available to everyone, at a more affordable price than ever before.
Manchester, United Kingdom
Leading developer of software and hardware solutions, VXL, today enters the digital signage market with a new product – Illumineye DS Suite. Engineered from the ground up to deliver everything a company needs to deploy digital signage – but at a price that's far lower than comparable products.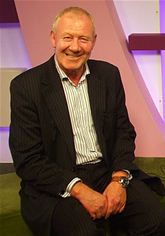 Frank Noon - VXL VP Worldwide Sales
Digital signage is a massive market worldwide, worth over $27bn USD by 2022 according to a report by market research firm Markets and Markets. The problem, says VXL's VP for Worldwide Sales, Frank Noon, is that the cost of current digital signage solutions puts it out of reach to many businesses. "We believe," says Noon, "that the potential market size could actually be far larger if the technology was opened up to a wider customer demographic. That's what we aim to do with Illumineye DS Suite."
Illumineye is a combination of a powerful, Windows-based software suite – Illumineye DS Suite – and dedicated media player – the Illumineye IQ-L Player. Both are sold as a bundle; at a one-off price which Noon believes offers the best value in the market. "Our software and media player stands – in terms of features – at least shoulder-to-shoulder with leading solutions. But we want to create a 'desktop publishing revolution' in digital signage, where organisations of any size can access the kind of power previously only available to professionals. It's a complete package – customers just add their own display."
The Illumineye software is Windows-based and handles everything from the creation of campaigns – building from supplied templates – to the deployment of such campaigns locally, over a LAN or over the Internet. Digital campaigns can be created quickly, incorporating text, images, tickers, video, audio and much more. They can also be interactive, as Illumineye supports touchscreen displays.
The Illumineye IQ-L Player is a thin client, based on a high-performance Intel processor. With no moving parts, it's built to be reliable and run at a low cost. It's small and can be mounted on the rear of most screens using the inclusive VESA bracket.
The whole package is, according to Noon, designed to be incredibly simple to use. "We've built Illumineye DS Suite so that it can be used by everyone," says Noon, "not just design professionals. It's ideal for organisations of any size – from one person upwards, as Illumineye's software can manage and schedule content on any number of displays."
Illumineye is available today, from VXL's worldwide partner network. The complete package has a recommended retail price of US$399 / €363* / £305* for single units, with discounts available for larger volumes.
* Prices are based on exchange rates as on 1st July 2016 and could change depending on currency fluctuations.
More information: www.vxl.net/go-illumineye
Ends
About VXL
Established in 1976, VXL is a truly global company and is a world leader in both thin-client hardware and software development.
With a 40-year history, VXL Technology offers one of the widest range of thin- and cloud-client devices that support the industry's leading protocols, including VMware View Horizon, Citrix HDX and Microsoft RDP.
VXL Software supplies innovative software solutions to SMBs and enterprises worldwide – including its class-leading Fusion UDM Premium universal device manager, Illumineye DS Suite (for digital signage) and CloudDesktop PC repurposing software.
This dedication to thin-client hardware and leading software solutions is at the core of what VXL represents today; together with a passion to support organisations around the world – building efficient IT infrastructures that are flexible, secure, manageable and affordable.
VXL's corporate headquarters is based in Mumbai, India, with the Americas group headquarters based in Houston, Texas – and the European headquarters in Manchester, UK. Dedicated sales and support offices are also based in key strategic markets including Germany, France, Singapore and the United Arab Emirates.
For more information, please visit: www.vxl.net
Contact: Ian Cope, Marketing Manager, VXL. E-mail: ian.cope@vxl.net