VSmart next generation solution first to meet FCA rules across any handset or network
Unified communications architecture and Big Data compatibility support new features
London/November 26: Voxsmart, the leading supplier of regulatory compliant mobile call recording, today announced VSmart: a breakthrough new service that is the first to fully meet both the FCA regulations in the UK - and upcoming Dodd Frank legislation in the USA - across all communications on any Smartphone, on any network, regardless of location.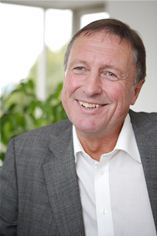 Graham Rivers, Executive Chairman, Voxsmart
For the first time, VSmart will enable regulated organisations to record and store all of each individual trader's mobile voice calls - including calls made over Wifi using VoIP services - as well as text and instant messaging traffic, all with no delay to call set-up time and no need to change SIM card or network.
"Before VSmart," said Voxsmart Executive Chairman Graham Rivers, "the only ways to fully meet FCA regulations was to either ban traders from using mobiles – which is not sustainable - or insist on using our original service using BlackBerry handsets. Nothing else could fully capture all the communications or provide the international coverage.
"Today's news is therefore a market-changer. Our VSmart service will not only capture all Smartphone communication, it also offers a range of new and improved storage, retrieval and data analysis features.
"We can now provide the rigour that the financial services industry requires, with the ease of use and handset choice that the traders were asking for," he added.
Rivers said that the VSmart service will be rolled out this year and during the early part 2014 across BlackBerry, Android, iPhone and Windows handsets. The VSmart platform offers a choice of either a fully secure cloud-based managed service or it can be integrated with users' existing on-premise recording systems.
"We are already trialling the VSmart BlackBerry service," Rivers added, "and that will be the first version to fully launch enabling our existing customers to quickly upgrade their current service. The Android version will be added early in the first quarter of next year, with iPhone and Windows mobile close behind."
Rivers confirmed that Voxsmart had selected HulloMail to provide additional voicemail services and back-end unified communications capabilities for the VSmart service. HulloMail's platform is a market-proven cloud-based solution which has scaled to support more than 35m users worldwide.
"By working with HulloMail, we will also be able to introduce a wide range of new services and added-value benefits both for our customers and for the traders using VSmart," Rivers said.
About Voxsmart
Founded in 2006 and headquartered in the heart of the City of London, Voxsmart is the leading provider of applications to record mobiles for regulatory compliance. Voxsmart's solutions have been deployed to more than 10,000 traders globally and provide a secure, cost effective and reliable service that is easy to use, manage and deploy. For further information, please visit www.voxsmart.com
Media Enquiries: For further information please contact
Kevin(dot)taylor(at)standingtallcomms(dot)com
Mob +447 850 858 291