All 69 Vue cinemas will be equipped to receive feature films, trailers, advertising and live events by satellite
Arqiva has today announced that Vue Cinemas has joined Arqiva's Digital Cinema delivery platform on the IS905 satellite. All 69 Vue cinemas will be equipped to receive automated electronic delivery of Digital Cinema Packages (DCPs) which include feature films, trailers and advertising. The cinemas will also be able to access extensive live alternative content, from sports to the arts, transmitted from all around the world by Arqiva via IS905.
Marco Tinnirello, Head of Digital Cinema at Arqiva, said: "Arqiva's Digital Cinema Satellite Distribution Network regularly delivers Digital Cinema Packages to cinemas all across Europe. Vue's decision to deploy our system across their complete cinema chain is a further vote of confidence in satellite-based film distribution and in Arqiva as the preferred service provider. Vue joins other major exhibitors in a distribution network that now includes nearly 700 contracted cinemas across twelve countries in Europe."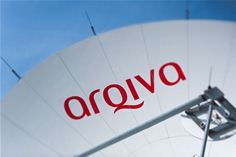 Arqiva Earth Station
Mark de Quervain, Sales and Marketing Director, Vue Entertainment said: "We are delighted to sign a contract with Arqiva to provide us with our satellite delivery system for both DCP film delivery and alternative content live event streaming. Vue have been at the forefront of offering live content to its customers for many years and we believe Arqiva offers the best solution that suits our needs now and into the future. We look forward to working with the Arqiva team in driving through new opportunities for our business."
Arqiva provides robust satellite and IP networks for the managed delivery of entertainment, information and advertising worldwide. It works with leading media distributors to provide electronic delivery services of live events and feature films into digital cinemas across Europe. Vue Cinemas joins major cinema chains including Empire, Cineworld, Odeon UCI, Reel, Yelmo and Space on what is rapidly becoming Europe's cinema distribution network of choice.
- Ends -
About Arqiva
Arqiva, the communications infrastructure and media services company, operates at the heart of the broadcast, satellite and mobile communications markets.
The company is at the forefront of network solutions and services in the digital world. Arqiva provides much of the infrastructure behind television, radio, satellite and wireless communications in the UK and has a significant presence in Ireland, mainland Europe and the USA. Customers include major broadcasters such as the BBC, ITV, BSkyB and the independent radio groups, major telco providers including the UK's five mobile network operators, and the emergency services.
www.arqiva.com
For more information please contact:
Darren Deans
Arqiva, Broadcast & Media
Tel: +44 (0)1494 878787
Email: darren.deans@arqiva.com
Bruce Randall
Arqiva Press Office
Tel: +44 (0)1962 822582
Email: press.office@arqiva.com