LONDON, UK - February. 16, 2015 - WP Engine, a leading SaaS content management platform for websites and applications built on WordPress, has officially launched in the EMEA market. Located within Second Home, the newest innovation hub in the heart of Tech City, the company has ambitious plans to grow quickly and install itself as a leading light in the London tech scene.
Founded in 2010 by serial entrepreneur Jason Cohen, WP Engine has established itself as a force in the WordPress hosting market, with an industry-leading, SaaS platform. Along with providing a base for growth, the new London office will empower the company to better serve its existing European customers and partners which number more than 3,000.
Fabio Torlini was appointed in October 2014 as MD to lead WP Engine in the region. Torlini previously held various leadership positions at Rackspace where he played a pivotal role in the company's evolution from a challenger brand to an established cloud leader, and helped grow the organisation's UK presence from 10 to over 1,000 employees - experience he hopes to bring to WP Engine.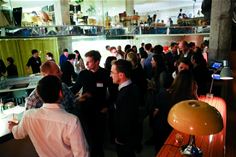 WP Engine EMEA Launch
"Helping ambitious organisations achieve fast growth has always been a passion of mine, so joining WP Engine to drive sales and business success in EMEA is truly exciting," Torlini said. "WP Engine has a compelling proposition with unparalleled customer service. Our goal is to create an environment that helps organisations create compelling content, put their customers first, and help them succeed. This year is key for WP Engine, and we look forward to embarking on our growth journey."
Heather Brunner, CEO, WP Engine: "Organisations can no longer consider their website as just a tool for broadcasting information. It needs to be a constantly growing, evolving platform for enabling meaningful engagement with customers and users - brands have become publishers. Over the last four years, WordPress has grown phenomenally as the CMS of choice for brands and agencies looking to make this shift from broadcaster to publisher. We specialise in helping organisations leverage the WordPress platform to create exciting, engaging, content-driven websites and stay ahead of the digital curve. Our new London office is a highly strategic move and a core part of our expansion across EMEA."
Jim Bowes, CEO & Co-Founder, Manifesto Digital: "Manifesto works with WP Engine across a wide portfolio of customers, such as Cancer Research UK to host their Science Blog and The Cabinet Office and RBS Group's Social Investment Awards. We know we can rely on WP Engine to deliver a fast, robust service that is easy to use by individuals of all levels - both the makers (creative and developers) and marketers. Expansion into EMEA through a new London base will enable us to grow our joint relationship further, and more quickly. WP Engine has an exciting product roadmap and an ambitious vision, we're looking forward to seeing what they have in store for our region."
About WP Engine:
WP Engine is a leading SaaS content management platform for websites and applications built on WordPress. The company powers thousands of websites and apps built on the WordPress platform delivering a fast, reliable, secure web experience. All levels of users including bloggers, marketers, SMB, and large corporations rely on WP Engine's platform to keep their websites up and running. The company's exceptional customer service team specializes in quickly solving technical problems and creating a world-class customer experience, ensuring that each user's WordPress site continues to perform at its full potential. Founded in 2010, WP Engine is headquartered in Austin, Texas, and has offices in San Francisco, California, San Antonio, Texas, and London, England.
Media Contact: Zoe Bevis, Octopus Group, zoe.bevis@weareoctopusgroup.net