Washington D.C. October 25 2017 – West Tennessee Healthcare, a public, not-for-profit healthcare system, have chosen to expand their partnership with Axios Systems by implementing assyst ITAM, a leading IT Asset Management tool.
An Axios Systems' IT Service Management (ITSM) customer since 2015, West Tennessee Healthcare has 5,000 employees and locations throughout 17 counties in West Tennessee. They chose Axios Systems for Asset Management due to their existing relationship and the seamless integration between the ITSM and ITAM solutions.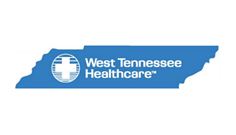 West Tennessee Healthcare logo
Implementing the assyst ITAM solution will provide West Tennessee Healthcare with greater visibility and control over their hardware and software assets, allow them to automatically populate and maintain their Configuration Management Database (CMDB) and provide the reporting capabilities they require for stakeholder review.
Cory Wingo, Information Systems Analyst at West Tennessee Healthcare said: "We are looking forward to implementing the assyst ITAM solution and growing our relationship with Axios. It is essential for West Tennessee Healthcare to be able to identify the components of services and the infrastructure, maintain accurate configuration records throughout the service lifecycle and protect the integrity of Configuration Items (CI) and service assets. We are confident this solution will help us meet these goals."
Tasos Symeonides, CEO at Axios Systems commented: "We are proud that West Tennessee Healthcare have chosen to further expand their partnership with Axios Systems. As an integrated ITAM/ITSM solution, assyst provides our customers with end-to-end lifecycle management of their IT Assets, empowering them to create greater efficiencies and deliver more value to their organization at a lower cost. Axios Systems look forward to continue working with West Tennessee Healthcare in their ITSM and ITAM journey."
-Ends-
About West Tennessee Healthcare
West Tennessee Healthcare is a public, not-for-profit healthcare system servicing 18 counties in West Tennessee. The mission of West Tennessee Healthcare is to improve the health and well-being of the communities we serve while providing exceptional and compassionate care. For more information, visit www.wth.org.
About Axios Systems
For almost 30 years, Axios Systems has been committed to delivering innovative IT Service Management (ITSM) and IT Asset Management (ITAM) solutions that help customers not only improve their infrastructure operations, but also enhance service delivery across business functions, including HR, Facilities Management and Finance. Axios is recognized as a world leader by leading analysts and their global client base, with a 100% focus on service management technologies.
Axios's enterprise software, assyst, is purpose-built to transform IT departments into profitable business-focused customer service teams. assyst adds tangible value to each client's organization by building on the ITIL® framework to help solve their business challenges.
assyst is accredited for all 16 PinkVERIFY™ ITIL® processes, and Axios was the first vendor to achieve this within a single solution.
For more information, please visit our website at http://www.axiossystems.com