…Think global, act local and generational…
Milton Keynes, UK - Wednesday 11th March 2015 - P&MM, an award winning rewards and recognition company that specialises in performance improvement, has released a new whitepaper to help HR professionals understand how to motivate and reward a workforce that is made up of multiple generations.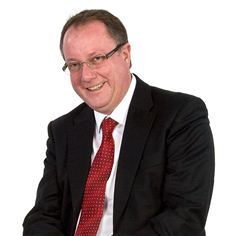 John Sylvester, Director at P&MM
Today's workforce is now likely to encompass four or five generations: Generation Y (born 1980-1994), Millennials (born since 1995), Generation X (1965-1980) and Baby Boomers (1946-1964), and traditionalists (born before 1945). The P&MM whitepaper titled, 'Rewarding and motivating a multi-generational workforce', explains how each generation should be communicated to and the types of programmes to consider when developing a benefits, recognition and rewards scheme for these distinct individuals.
John Sylvester, Director at P&MM, explains, "HR managers can learn a lot from the customer segmentation that retail marketers use to make sure they are communicating using the most appropriate medium for their audience, and using language they can relate to. Marketers know how to create campaigns that will win customers. Now it's time for employers, especially HR teams, to learn to create benefits, rewards and recognition that win employees' hearts. This doesn't need to be a complex or expensive process - but by taking a different approach HR departments can be more targeted and effective across a multi-gen workforce."
According to P&MM, employee engagement continues to be a big issue for many organisations. Four out of ten staff (40%) are not engaged at all and whilst 95% of business leaders believe that workforce engagement is important, only a quarter (25%) have actually done anything about it.
Sylvester adds, "An organisation of 500 people could be wasting £2.4m a year through lack of engagement. Just a 3% increase in engagement, with a linked 1% reduction in staff absence and retention could reduce this by £526,000.* Implementing the right rewards and recognition schemes organisations can go a long way in improving staff engagement and ensuring that organisations retain their skilled staff."
To download the whitepaper please visit staffmotivationmatters.co.uk/motivating-multi-generational-workforce
Note to editors
Other useful resources
*P&MM Engagement Calculator
www.staffmotivationmatters.co.uk/employee-engagement-calculator
A whitepaper entitled, 'Employee Engagement: The Psychology Behind Individual Behaviours', is also available by visiting staffmotivationmatters.co.uk/employee-engagement-whitepaper/
About P&MM Motivation
P&MM helps private and public sector organisations to recognise their workforce by providing branded incentive schemes and flexible benefits solutions. P&MM's award winning recognition schemes will help to improve employee performance, engagement and talent retention, particularly when salary increases are not possible. Unlike cash incentives, P&MM schemes also provide detailed reporting to demonstrate return on investment. Headquartered in Milton Keynes, the company employs over 250 people from a wide range of specialist and vertical sector backgrounds. For further information please visit www.staffmotivationmatters.co.uk
Media contact:
Lena Ahad
Technology PR
www.technologypr.eu
lena@technologypr.eu
Telephone (UK) +44 07908 725212