Searchmetrics partners with Content Marketing Institute in joint webinar revealing how search engine optimization unlocks high-performing content marketing
SAN MATEO, Calif. (July 19, 2017) ‒ The marriage of content marketing and search engine optimization (SEO) couples data insights and best practices for creating high-performing content that resonates with both humans and search engines.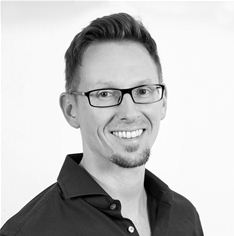 Marcus Tober, founder and CTO of Searchmetrics
On July 26th, 2017, Searchmetrics, the leader in search and content optimization, and Content Marketing Institute (CMI), the leading global Content Marketing education and training organization, are hosting a joint webinar in which the world's foremost content marketing and SEO experts will discuss how to bridge the gap between the two disciplines.
For content marketers, the webinar entitled 'Why Content Marketers Need to be Their Own SEO's' will answer the following questions:
• How can SEO data help me measure the real ROI of my content?
• Why should I design my SEO and Content Marketing strategies to support each other?
• How can I use SEO insights to create content that rank high in the search engines and meet the needs of my target audiences?
• What are the tools and best practices that can help me become my own SEO?
The line-up of speakers is:
Joe Pulizzi - Content Marketing evangelist, entrepreneur and founder of the CMI and numerous startups, speaker, author, podcaster
Marcus Tober - founder and CTO of Searchmetrics, one of the leading SEO thinkers in the world, online entrepreneur, speaker, blogger and in-demand commentator on search and digital marketing trends
Lucasz Zelezny - Head of Organic Acquisition at UK price comparison website, uSwitch, SEO Evangelist and Social Media Speaker
The speakers will share their views on how and why content marketers must take advantage of data-driven SEO learnings from Google and other search engines to help develop killer content marketing strategies.
Webinar: Why Content Marketers Need to Be Their Own SEO's
Wednesday, July 26, 2017
10:00 AM Eastern Daylight Time / 15.00 PM British Summer Time
Duration: 1 hour
Register for this free webinar here https://event.on24.com/wcc/r/1465690/32FA5A8D7F23A6A85E50B7EA93F62FB4?partnerref=SEARCH.
About Searchmetrics
We are your pathfinder to content that uniquely matches user intent with the deep learning insights of the Searchmetrics SuiteTM and Searchmetrics Content Experience platforms. Search has evolved into a data-driven field that requires powerful tools to guide companies through discovery, optimization and measurement of engaging storytelling.
There's only one search and content development platform that owns its data: Searchmetrics, the world's #1 SEO and content performance platform. We don't rely on data from third parties. Our historical database spans five years and contains over 250 billion pieces of information, such as keyword rankings, search terms, social links and backlinks. It includes global, mobile and local data covering organic and paid search, as well as social media. We have the largest global reach of any search platform, crawling the web every day in more than 130 countries.
Searchmetrics monitors and reveals the full business available to you online. We provide our customers with a competitive advantage and help them to identify new business opportunities by exposing the content consumers are engaging with on industry and competitors' sites. Our SEO Visibility Score − trusted by reputable media sources such as The New York Times, Bloomberg and The Guardian − reliably indicates your online presence.
We provide the insights our customers need to deliver results. Searchmetrics guides SEOs and content marketers with suggestions for creating content that improves relevance and boosts conversions. It shows the connection between social media links and overall engagement. And its analytics make clear which content performs the best and how an organization's content performs against its competitors'.
With Marcus Tober, one of the top 10 SEO minds in the world, leading Searchmetrics' product development, we have over 100,000 users worldwide, many of whom are respected brands such as T-Mobile, eBay and Siemens. They all depend on Searchmetrics and our 12 years of product innovation to maximize their online performance.
More information: www.searchmetrics.com.
Media Contact
Uday Radia
CloudNine PR Agency
uradia@cloudninepr.com
+44 (0)7940 584161