Moving beyond antivirus and firewalls to next generation security
Woking, Surrey: Thursday, 27th August 2015 - Wick Hill announced today that it has been appointed UK VAD for award-winning, endpoint security company Avecto. Avecto's Defendpoint software is a market-leading, next generation endpoint security solution aimed at combating advanced cyber attacks. Designed to build on traditional security solutions such as antivirus and firewalls, it uniquely combines privilege management, application control and sandboxing in a single integrated security suite.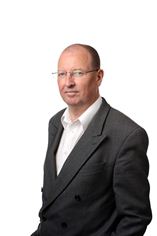 Ian Kilpatrick, chairman Wick Hill Group
Established in 2008, Avecto has grown rapidly and now has offices in the US, Australia and DACH region. Defendpoint protects over 5 million endpoints worldwide covering a huge range of industry sectors, including 1.2 million endpoints at the world's largest banks. Recognition and awards for Avecto include a 2015 win at the Cyber Security Awards and being placed fourth in the 2014 Deloitte Technology Fast 50 list of the UK's fastest growing technology companies.
Avecto is continuing its exceptional growth and has appointed Wick Hill to deliver the market-making channel development required to support that.
Ian Kilpatrick, chairman Wick Hill Group, commented: "We are delighted to have been appointed by Avecto. Defendpoint delivers a combination solution that is crucial for business defence today, dealing with application control, privilege management and sandbox protection against advanced attacks. While some businesses have some elements of this, very few have all three operational and in combination. Awareness of this solution is increasing quickly and we have already seen significant demand from channel partners."

Paul Kenyon, EVP of global sales at Avecto said: "Avecto's channel program has seen a rapid period of growth, supported by a strong network of partners across the globe. Wick Hill has an exceptional reputation in the market and has built strong relationships with a vast number of key resellers. This collaboration will widen our footprint and allow us to target a large pool of new customers with our unique endpoint security proposition."
Avecto Defendpoint
Avecto is a three module, integrated endpoint security suite for proactive defence in-depth. It frees users from IT limitations, while increasing endpoint security.
Privilege Management
Allows businesses to regain control over admin rights. Assigns privileges to apps, not users, to protect the operating system.
Application Control
Protects the software environment. Easily blocks unauthorised applications, defending against targeted attacks.
Sandboxing
Safeguards corporate data. Isolates untrusted web activity, placing it in a secure container, capturing web-borne threats and providing a seamless end user experience.
About Wick Hill
Established in 1976, value added distributor Wick Hill specialises in secure IP infrastructure solutions. The company sources and delivers best-of-breed, easy-to-use solutions through its channel partners, with a portfolio that covers security, performance, access, networking, convergence, storage and hosted solutions.
Wick Hill is particularly focused on providing a wide range of value added support for its channel partners. This includes a strong lead generation and conversion programme, technical and consultancy support for reseller partners in every stage of the sales process, and extensive training. Wick Hill currently has offices in Woking, Surrey, with sister offices in Hamburg. Wick Hill Group is part of Rigby Private Equity, a subsidiary of Rigby Group Investments, an independent company within Rigby Group plc.
About Avecto
Avecto is an innovative technology business specializing in endpoint security. The company's revolutionary Defendpoint software ensures security defense in depth while empowering users to work freely. Avecto's experience is proven, with implementations of over 5 million endpoints at many of the world's most recognizable brands, from the largest banks and most highly regulated government organizations to multichannel retailers and F1 teams. Attention to detail is paramount, with a team of qualified and experienced technology consultants on hand to guide clients through a robust implementation methodology. This consultative approach provides clients with a clearly mapped journey against measurable objectives to ensure project success.
Avecto has been placed in the top four of the Deloitte Fast 50 for the last two consecutive years, making it one of the UK's fastest growing software companies, winning global accolades for quality and innovation.

ENDS
For further press information, please contact Annabelle Brown on 01326 318212, email pr@wickhill.com. For reader queries, contact Wick Hill on 01483 227600. Web http://www.wickhill.com