Zero-install, cloud-ready WatchGuard Dimension instantly distils 'oceans of security data' into key insights and trends
Woking, Surrey: 13th November, 2013 - Wick Hill announces it is now shipping WatchGuard Dimension, a zero-install, public and private cloud-ready network security visibility solution. WatchGuard Dimension comes standard with WatchGuard's flagship Unified Threat Management (UTM) platform and provides a suite of visibility and reporting tools that instantly isolates and distils actionable security issues and trends, speeding network professionals' ability to set meaningful security policies.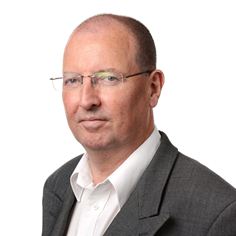 Ian Kilpatrick, chairman Wick Hill Group
Ian Kilpatrick, chairman Wick Hill Group, said: "A key challenge for businesses of all sizes is visibility. It's particularly true for security. Most organisations fly blind at a management level, yet PCI, directors' responsibilities and compliance requirements all place the responsibility on senior management. WatchGuard Dimension not only provides executive dashboard views, it also provides Firewatch exception reporting, as well as multiple prepared reports. This is a key management tool, as well as an outstanding security environment."
Dave R. Taylor, vice president of corporate and product strategy at WatchGuard Technologies, commented: "In a recent report from the SANS Institute,* only 10 percent of respondents felt confident in their organizations ability to analyze large data sets for security trends, even though 77 percent are collecting logs and monitoring data from systems and security devices. WatchGuard Dimension solves this challenge by instantly turning raw network data into actionable security intelligence in the big data visualization style today's users have come to expect."
WatchGuard Dimension offers users a menu of visibility and reporting options to present the information in the way they find most intuitive:
* Executive Dashboard: This high-level view of network activity shows top trends, top clients, and correlated views of top users and applications. With just a click, users can drill all the way down to individual log data, as needed.
* Summary Reporting: With the Reporting function, users can choose from more than 70 comprehensive reports, with both summary and detail options tailored for C-level executives, IT directors, compliance officers and small business owners. Summary report options include specific HIPAA and PCI compliance reports, plus the ability to pre-schedule reports for delivery to key stakeholders in a user's organization.
* Hierarchical TreeMap: WatchGuard Dimension's TreeMap, called FireWatch, filters traffic in a way that instantly brings your eye to the most critical information on active users and connections, as well as who and what is using the most bandwidth. The TreeMap view also provides options to pivot, drill-down and filter.
* Global ThreatMap: ThreatMap features multiple, interactive configurable views on a world map, making it possible to have real-time views of threats per region. That information is critical to helping users identify and fine-tune defenses against those attacks.
WatchGuard Dimension is available now from Wick Hill with WatchGuard's 11.8 XTM security platform. Other major highlights include the addition of WatchGuard Data Loss Prevention to the platform, an updated Web User Interface compatible with mobile devices, and tremendous new flexibility in the configuration of VPNs in today's more complex network environments.
To find out more about WatchGuard Dimension, please go to http://www.wickhill.com/products/vendors/product/837/WatchGuard-Dimension
About Wick Hill
Established in 1976, value added distributor Wick Hill specialises in secure IP infrastructure solutions and convergence. The company sources and delivers best-of-breed, easy-to-use solutions through its channel partners, with a portfolio that covers security, performance, access, networking, convergence, storage and hosted solutions.
Wick Hill is part of the Wick Hill Group, based in Woking, Surrey with sister offices in Hamburg. Wick Hill is particularly focused on providing a wide range of value added support for its channel partners. This includes a strong lead generation and conversion programme, technical and consultancy support for reseller partners in every stage of the sales process, and extensive training facilities. For more information about Wick Hill, please visit http://www.wickhill.com/company/company-profile or www.twitter.com/wickhill
About WatchGuard Technologies, Inc.
WatchGuard® Technologies, Inc. is a global leader of business security solutions that intelligently combine industry standard hardware, Best-in-Class security features, and policy-based management tools. WatchGuard provides easy-to-use but enterprise-powerful protection to hundreds of thousands of businesses worldwide. The WatchGuard family of Smart Firewalls provides smart security through seamless integration of multiple security services; smart management by providing a single console for deploying and maintaining services; and smart unified threat management performance to ensure that customers of all sizes can securely operate at the pace of business. WatchGuard products are backed by WatchGuard LiveSecurity® Service, an innovative support program. WatchGuard is headquartered in Seattle, Wash. with offices throughout North America, Europe, Asia Pacific, and Latin America. To learn more, visit WatchGuard.com.
Wick Hill is a registered trademark of Wick Hill Ltd. WatchGuard is a registered trademark of WatchGuard Technologies Inc. All other marks are the property of their respective owners.
ENDS
* SANS Institute, survey on awareness and use of analytics and intelligence to augment current monitoring practices. https://www.sans.org/press/survey-results-in-analytics-and-intelligence-being-used-but-not-effectively.php
For further press information, please contact Annabelle Brown on 01326 318212, email pr@wickhill.com. For reader queries, contact Wick Hill on 01483 227600. Web http://www.wickhill.com