Leading London education consultancy, William Clarence, announced this week a 25% spike in enquiries from families looking to relocate from the US to the UK.
Managing Director, Stephen Spriggs, reported the boom this week, referencing a 25% increase in US enquiries during October-November, 2017, in comparison to the same period in 2016. A large portion of new enquiries coming from the US have been from families of children aged at milestone school-entry points – 11+, 13+ and 16+ - with their sights firmly set on coveted places at UK schools and universities.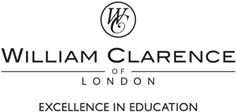 William Clarence logo
Mr Spriggs commented: "We have recently dealt with an increasing number of US clients looking to relocate to the UK, for a variety of reasons. These clients are a mixture of West Coast families - high achieving professionals, looking to set a similar standard and priorities for their children – and East Coast families, who are more akin to British families in their outlook and mindset – they have big ambitions and they want to provide the very best for their children."
A number of these families are made up of both American and British parents, who are looking to relocate back to the UK, while others are US-born and wish to relocate for business reasons. Perhaps more notably, the firm has worked with more US families with children approaching GCSE and sixth form age, seeking help and advice on how to choose the best school to prepare them for an application to their preferred choice of British university.

The firm also observed that the relocation trend works both ways; with UK and European students increasingly attracted by prestigious US colleges, and US students setting their goals on winning entry to elite British institutions such as Oxbridge. William Clarence Education is well placed to offer assistance on both sides of the pond, at each stage of the transition process, and Stephen Spriggs added that students are keener than ever to set the ball rolling in their application process:
"Traditionally, families would apply to UK universities, including Oxbridge and Russell Group universities, during their final year of study in the US. What we're seeing more of now, however, is families coming to us to assist their children aged 15-16 in choosing and applying to study at sixth form level in the UK, putting them in a better position to 'follow on' and apply to their preferred British university."
In 2017, William Clarence Education partnered with Arcus Advisory, adding US College Admissions Advisor Susie Cochin de Billy as a permanent fixture on its own board of advisors. This not only gives the firm an extended reach and stronger connection within the US college system, but also helps the firm understand the transitional steps needed for US students to best prepare for higher education across the pond.
Stephen Spriggs added: "With education consultants and school placements advisors on both sides of the pond, and an unparalleled reach into some of the most sought-after UK and US institutions, William Clarence is perfectly equipped to ensure that families transition smoothly. The network we have built allows us to assist families at every stage of their relocation, from choosing the right school, to landing a coveted place at their first choice of university. We can even provide private tutors to help ensure that students are supported during the process and are prepared for entrance exams."
For more information on William Clarence Education, and the services it provides for international families in the UK and US, visit williamclarence.com.
END
About William Clarence Education
William Clarence Education is a specialist provider of private tuition and education consultancy services for London and Europe, sourcing exceptionally talented professional tutors and working closely with families at all stages of their academic journey, from gaining entry unto the UK Independent School System, relocation to the UK, to preparing for entrance exams and improving grades at all levels.
Managing Director, Stephen Spriggs, is a proud advocate for the British education system, with a background in finance and economics, and is committed to making it accessible across the world. The team of experts at William Clarence provide specialist advice and guidance to ensure clients fulfil their potential.
Press Enquiries
Stephen Spriggs - info@williamclarence.com
Quoteable
"With education consultants on both sides of the pond, and an unparalleled reach into some of the most sought-after UK and US institutions, William Clarence is perfectly equipped to ensure that these families transition smoothly"