Balderton Capital Leads Round with Participation by Earlier Investors; Highest-ranked App for Wines Has Raised a Total of $12.4 Million to Date
Copenhagen, Denmark – July 17th, 2013 — Vivino, the most downloaded wine app globally and the highest-ranked wine app in the United States, today announced it has received $10.3 million (€7.9 million) in follow-on Series A funding in a round led by Balderton Capital.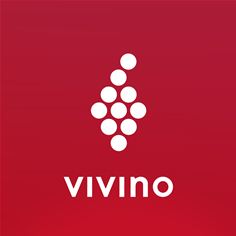 Vivino logo
The new funding brings the total amount of investment capital that Vivino has received to date to $12.4 million (€9.5 million). Founder and CEO Heini Zachariassen says the new funding will be used largely for product and business development and to market Vivino more widely throughout Europe and North and South America.
Vivino has seen skyrocketing growth to 2 million scans of wine labels per month – compared with 80,000 scans per month at launch in April 2012 – which easily makes it the world's top mobile wine app, said Zachariassen.
Vivino, the popular, easy-to-use mobile app for wine lovers, offers an easy way to discover, rate and share wines tasted. Users simply snap photos of wine labels using the Vivino app on their smartphones and the images are then matched against a database of 1.3 million wines to return the respective wine's producer, brand, name, varietals and vintage.
Independent since 2007, Balderton Capital is the former European investment arm of Benchmark Capital. Skype founder and entrepreneur Janus Friis, SEED Capital Partners and Creandum invested in Vivino previously and all participated again in the latest round.
"It's very satisfying to me that we are the first wine app to receive this level of investment and that all of our existing investors are participating again in this latest funding round," Zachariassen said. "Their enthusiasm for Vivino and our phenomenal growth to date certainly validate our strategy and the acceptance we are receiving around the world."
The company recently integrated new Optical Character Recognition (OCR) technology that increased Vivino's overall success rate of matching wine labels to 86 percent, nearly double its match rate of a year ago.
Roberto Bonanzinga, partner at Balderton Capital, commented: "Heini and his team have built the most innovative and popular wine app across both iPhone and Android. We look forward to bringing to Vivino our experience in supporting successful European entrepreneurs to expand in the U.S. market. We are delighted to be part of the next important stage of global expansion for Vivino."
The free Vivino app is available on iPhone/iPad, Android and BlackBerry (BB10) platforms. Visit www.vivino.com to learn more or download the app.
###
About Vivino
Founded in 2009, Vivino is now the #1 wine app on the market. It helps wine lovers, whether novice or pro, discover and rate wines tasted with ease. The free mobile app allows users to take photos of wine labels and using unique image recognition technology, matches the images against a database of 1,3 million wines. Vivino connects wine lovers via a network of posted reviews and allows users to share their experiences via Facebook, Twitter and email. The app is available on iOS, Android and BlackBerry (BB10).
About Balderton Capital
Balderton Capital is one of the largest venture capital firms in Europe, committed to finding and helping talented entrepreneurs build great companies globally. Based in London, the firm manages $1.9 billion in committed venture capital. Since 2000, Balderton has invested in over 100 companies. Notable investments include YOOX Group (the online retailer of leading fashion brands, listed in December 2009), LOVEFiLM (sold to Amazon in 2011), Betfair (the online betting exchange floated in London in October 2010), Bebo (sold to AOL for $850m), and MySQL (sold to Sun for $1 billion). It has extensive experience in helping European companies build their companies globally, particularly in the US market. For example, Kobalt, founded by a Swedish entrepreneur and now one of the largest music publishers based in US and Globoforce, founded in Ireland in 1999 and now the world's leading provider of employee reward programs, also based in US.
For more information, visit: www.balderton.com.
MEDIA CONTACT:
Jim Llewellyn
Comunicano, Inc.
+1 323-810-7685
jiml@comunicano.com