Outstanding corporate partnerships received due recognition
London, 17 September – Last night, 16 September, in central London, the most innovative and successful partnerships of the past 18 months were celebrated at the Corporate Engagement Awards 2015.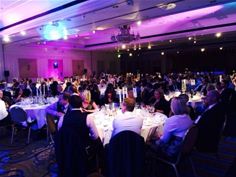 Corporate Engagement Awards 2015
The event recognised corporate partnerships, sponsorships and CSR projects that have helped to benefit both the brands and organisations involved and that have used collaboration to achieve either great business results, improved reputation, or even positive outcomes for society and the general public.
Some of the gold winners this evening were Coutts and the National Portrait Gallery with the 'Grayson Perry: Who Are You?' exhibition, The Barrie Wells Trust and the Box4Kids programme and major brands such as O2 Telefonica UK, Asda, UBS and Barclays; who received several gold awards. The 'Grand Prix' winner was the long-term collaboration between Boots UK and Macmillan Cancer Support with their project; 'Working together to improve the lives of everyone living with cancer.' Boots offers information and support to those living with, and affected by, cancer through its high street stores, in the community and online.
But it doesn't take a huge organisation to make a difference. Last night's winner of the 'Best personal contribution' award, Judith Crowe from Vision Express, single-handedly embodied the partnership between the eye care company and the Childhood Eye Cancer Trust in the north of England and the 'Best team effort' winner; the Think Big blueprint team, helped 20,000 young people into work opportunities.
Liz Foggitt, publishing & events manager at Communicate magazine, says, "Some companies shine when it comes to collaboration. Finding the perfect fit, engaging the target audience and communicating about the programme makes a difference. We congratulate the collaborations that have been successful at last night's Corporate Engagement Awards as they have set the benchmark for excellence for mutually-beneficial corporate collaborations. We look forward to seeing how these outstanding collaborations will evolve and continue successfully into the future."
The awards ceremony took place at the London Marriott Hotel, Grosvenor Square and the awards were presented by Viv Groskop, a British journalist, writer and comedian who has written for publications including the Guardian, the Evening Standard and The Observer.
The full list of winners is as follows:
Type
Best arts and culture programme
Gold – Coutts and the National Portrait Gallery: Grayson Perry: Who Are You?
Silver – HighTide Festival Theatre and Lansons partnership
Bronze – Barbican, Bloomberg and Google: Digital Revolution at the Barbican
Highly commended – Vista, Leeds Young Film Festival and Leeds City Council Artforms: Golden Owl Awards
Best charity, NGO or NFP programme
Gold – Barrie Wells Trust: Box4Kids
Silver – Ketchum, World Hepatitis Alliance and World Health Organisation: Rethinking Hepatitis
Bronze – 30% Club and MHP Communications
Best pro bono work for a charitable, social or ethical cause
Gold – Dentsu Aegis Network and Movember: Changing the face of men's health
Silver – Aimia and over 40 charities: Data Philanthropy
Highly commended – Vista, Leeds Young Film Festival and Leeds City Council Artforms: Golden Owl Awards
Best educational programme
Gold – Barclays, UK Schools and FE Colleges: LifeSkills created with Barclays
Silver – Tesco Poland and Garden of Words: Tesco for Schools – 'Culinary explorers'
Silver – UBS and the Bridge Academy partnership
Bronze – Premiership Rugby, Barclays, Land Rover, Comic Relief and Wooden Spoon: HITZ
Highly commended – EDF Energy and Transformation Trust: The Big Energy Project
Highly commended – MBNA Foundation, Sharks Community Trust, MBNA and Sale Sharks: Number Cruncherz
Best environmental or sustainable programme
Gold – O2 Telefónica UK and Forum For The Future: Think Big for Planet
Silver – Konsumentföreningen Stockholm, Skansen and Concept Store Sweden: Capitan Reko
Highly commended – Dentsu Aegis Network and Project Dirt: #getDANandDirty
Best sports and leisure programme
Gold – Barclays and the Football Foundation: Spaces for Sports
Silver – Premiership Rugby, Barclays, Land Rover, Comic Relief and Wooden Spoon: HITZ
Bronze – Barrie Wells Trust: Box4Kids
Time
Most effective short-term programme
Gold – Asda and the British Heart Foundation: Saving Lives in Local Communities
Highly commended – IKEA and Hope&Glory: Happy Ending Fairytales
Most effective long-term programme
Gold – UBS and the Bridge Academy partnership
Silver – Boots UK and Macmillan Cancer Support: Working together to improve the lives of everyone living with cancer
Highly commended – O2 Telefónica UK and the National Youth Agency: Think Big Youth
Highly commended – The Roundhouse and Bloomberg: Bloomberg Broadcast Programme
Sponsorship
Best sponsorship activity to raise brand awareness
Gold – Macmillan Cancer Support and Sheilas' Wheels: Driving a bonzer Night In, to ensure no one faces cancer alone
Bronze – Fortum Power and Heat AB: City Fishing
Best alignment of brand values through a sponsorship activity
Gold – SCA, Team SCA in the Volvo Ocean Race and the WSSCC: Team SCA in the Volvo Ocean Race
Silver – Coutts and National Portrait Gallery: Grayson Perry: Who Are You?
Bronze – The Roundhouse and Farah: Farah Presents Roundhouse Rising
Most innovative sponsorship activity
Gold – O2 Telefónica UK and Bauer Media: GoThinkBig – FREAKS wanted
Silver – Barrie Wells Trust: Pay it Forward
Bronze – Konsumentföreningen Stockholm, Skansen and Concept Store Sweden: Capitan Reko
Highly commended – Passionlab: Rinkside 3
Corporate social responsibility
Best CSR programme to raise brand awareness
Gold – Western Union and Hill+Knowlton Strategies: passforschool
Silver – IKEA and Hope&Glory: Happy Ending Fairytales
Bronze – Article 25, Clerkenwell Design Week, Scandivanian Business Seating and russ+henshaw: Agora on the Green at Clerkenwell Design Week
Best alignment of brand values during a CSR programme
Gold – Skipton Building Society and 161 voluntary groups: Grassroots Giving
Silver – Fortum Power and Heat AB: Brighter Christmas
Silver – Vision Express, CHECT, Stroke Association, Macular Society, International Glaucoma Association, Alzheimer's Research UK and Temple Street Children's Hospital: Vision Express puts charities in the frame
Bronze – IKEA and Hope&Glory: Happy Ending Fairytales
Best community involvement during a CSR programme
Gold – Barclays and the Football Foundation: Spaces for Sports
Silver – John Lewis Partnership: Bringing Skills to Life
Silver – Tesco Poland and Garden of Words: Tesco for Schools – 'Culinary explorers'
Bronze – EDF Energy and Transformation Trust: The Big Energy Project
Highly commended – Santander: Community Days
Most innovative collaboration
Gold – Aimia and over 40 charities: Data Philanthropy
Gold – Boots UK and Macmillan Cancer Support: Working together to improve the lives of everyone living with cancer
Silver – Shelter and British Gas: Better Homes for Britain
Bronze – HighTide Festival Theatre and Lansons partnership
Highly commended – BT Sport: The Supporters Club and the Premier League – building a better world through sport
Communication
Best internal communications
Gold – The Fresh Olive Company and Veris Strategies: The Ready, Steady, Green! Campaign
Silver – Johnson & Johnson: Race to Brazil
Bronze – Gonvarri Steel Services and AESLEME: Emotional Driving
Bronze – IKEA Foundation and Kindred Agency: IWitness
Bronze – RB Companies: Health and wellbeing initiative #livebetter
Highly commended – Cisco and WMW: Our People Deal
Best PR and external communications
Gold – Tata Consultancy Services: The digital skills gap: bring the voice of 90 million European youth to policy makers
Silver – Tesco Poland and Garden of Words: Tesco for Schools – 'Culinary explorers'
Bronze – IKEA and Hope&Glory: Happy Ending Fairytales
Highly commended – MasterCard Europe and Ketchum: #OhMyGift
Process
Best execution
Gold – IKEA Foundation and Kindred Agency: IWitness
Silver – Wolverhampton City Council: 100:100 project
Bronze – Shelter and British Gas: Better Homes for Britain
Highly commended – Dentsu Aegis Network and Project Dirt: #getDANandDirty campaign
Special awards
Best foundation
Winner – The Aberdeen Asset Management Charitable Foundation
Best personal contribution
Winner – Judith Crowe, store manager, Vision Express
Runner up – Bill Eyres, head of sustainability, O2
Best team effort
Winner – Think Big Blueprint Team
Grand Prix
Winner – Boots UK and Macmillan Cancer Support: Working together to improve the lives of everyone living with cancer