9th November 2017 - XYZprinting, the world's leading desktop 3D printer brand, have announced a new strategic alliance with Digital Wax Systems (DWS) as part of its expansion into the industrial and commercial 3D printer market.
The partnership with DWS will accelerate the adoption of affordable professional grade 3D printers globally.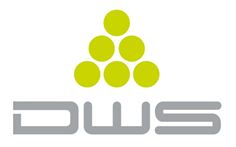 DWS logo
DWS is a respected pioneer and innovator of precision Stereolithography systems and materials. As part of this agreement, XYZprinting will manufacture and sell under its own brand name certain DWS SL printers, leveraging its global channel reach and unparalleled manufacturing capabilities. DWS will market under its own brand a portfolio of XYZprinting DLP printers, expanding its reach into the fast-growing sub-$5,000 professional category.
This strategic partnership will provide global market reach to affordable professional grade SL desktop 3D printers, where both companies expect unlimited growth potential.
Today's announcement underscores XYZprinting commitment to bringing together the best and brightest industry players and to act as a catalyst in growing the 3D printing industry. XYZprinting believes that one of the fastest ways to accelerate the adoption of affordable industrial strength 3D printing globally is to create the most powerful ecosystem based on collaboration with like-minded innovative companies.
Both companies expect to achieve full commercial status during the second half of 2018.
XYZprinting are inviting qualified resellers and end-users alike to visit the brand at FormNext, November 14-17, to see their new industrial portfolio in action.
-ENDS-
About XYZprinting:
XYZprinting is a leading global provider of comprehensive 3D printing solutions. XYZprinting is the number one global brand in desktop 3D printing products and services and is now moving decisively into the industrial additive manufacturing arena.
XYZprinting is backed by the world's leading electronic manufacturing conglomerate, New Kinpo Group, which earns more than 36 billion dollars revenues annually and has more than 8,500 engineers in research and development across four continents. With nearly two decades of design and manufacturing experience, New Kinpo Group is a recognized manufacturer of many of today's printers for both personal and commercial use.
Read more about us at pro.xyzprinting.com
About Digital Wax Systems (DWS):
DWS is very much in the forefront of additive manufacturing technology. A respected Stereolithography pioneer and leader, DWS is making additive manufacturing 4.0 real by delivering the most advanced photopolymer additive manufacturing systems, materials and digital tools available. For decades, we have been enabling people to live better, engineers to optimize their designs and companies to bring better products to market.
For more information about DWS, please visit http://www.dwssystems.com/
Media Contacts:
Ilaria Storato
DWS