[London, UK, 27th February] Xceed Group has been recognised as one of the top three UK SME's with the fastest growing international business in The Sunday Times Lloyds SME Export Track 100. Ranked third nationally and first in the London region, Xceed Group massively surpassed its position last year by 53 places.
Announced yesterday, (Sunday 26th February), The Sunday Times Lloyds SME Export Track 100, celebrates the success of companies with the fastest growing international sales during 2015 and 2016.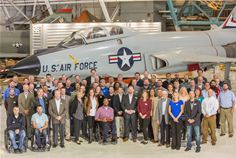 A selection of Xceed Group US Employees
Xceed Group is a leading IT Management Consultancy, specialising in transformation and migration services to FTSE 100 and Fortune 500 clients, across the financial services, telecommunications and public sector markets.
Board Director and Founder, Gary Stewart of Xceed Group stated: "I am delighted that Xceed Group has been recognised as the third fastest growing SME in The Sunday Times Lloyds SME Export Track 100 for our International growth, it is a true validation of the services we provide to our clients throughout the globe."
The huge expansion of Xceed Group's International footprint is credited to multiple areas of the business, including IT Infrastructure Migrations, Transformation Programmes and Managed Services.
Xceed Group has been helping a global US bank to migrate its entire application estate to a new software defined infrastructure platform, utilising Xceed's unique proprietary migrations software platform mX. The approach delivered multi-million dollar savings and has increased the bank's technology flexibility and scalability.
Xceed Group enjoyed further International success working with a European division of a Global bank to deliver a complex migration and transformation programme, which enabled the bank to benefit from a new global banking platform.
Xceed's Flexible Infrastructure Managed Services (FIMS) business division has also been a key driver in the company's international growth. Operating across 21 states in the US, FIMS provides IT infrastructure support to super-enterprise companies. Xceed has taken a unique approach to supporting its FIMS clients and has tapped into a highly disciplined and deserving workforce, US military veterans. This model provides Xceed's clients with a highly effective and responsive service, while making a positive social impact and has been key to the company's growth internationally.
John Casserly, CEO of Xceed Group commented: "It's fantastic to be ranked so highly in a list of innovative British companies doing so well internationally. We are delivering an increasing number of projects outside the UK and as of today we are working on engagements in seven different countries. Our FIMS business is going from strength to strength and is a fantastic success story, but our international growth has also been driven by growth in delivering Transformation Programmes and our IT Infrastructure Migrations services, underpinned by our unique intellectual property".
John Turner, Board Director concludes: "We are delighted that our focus on quality and putting the client first has again been recognised and I must thank our expert, loyal, dedicated and hard-working workforce for continuing to grow all areas of our business. I look forward to even greater success in coming years."
For further information about Xceed Group visit www.xceedgroup.com
About Xceed Group
Xceed Group is a leading independent IT Management Consultancy specialising in helping clients Migrate and Transform technology rapidly while controlling risk.
From major M&A driven Integration and Separation programmes to portfolios of digital projects, we have assisted many FTSE 100 and Fortune 500 companies in some of the largest and most complex integration programmes of the last decade.
We use our patented mX platform to automate and accelerate datacentre and cloud migrations and our Proceed Toolset for a single source of truth for keeping all the moving parts in large transformation programmes visible and under control. Xceed Group's approach, experience and unique IP, increases our clients' ability to successfully deliver and benefit from complex IT change.
Contact details
Laura.gordon@xceedgroup.com
0207 480 0030