Xero, the company that develops online accounting software, is calling upon the UK Government to abandon proposals to simplify statutory reporting for the smallest businesses and instead encourage accountancy bodies, banks and software companies to collaborate to develop a more cohesive technology framework to help Britain's small business community grow in the faltering economy.
Xero and the accountancy firms it has consulted believe that there are other ways to address any reporting concerns that the UK's smallest businesses – 60% of UK businesses registered at Companies House - may have, without requiring yet more legislation.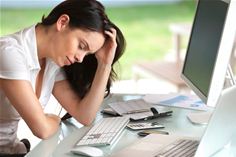 Businesswoman
This follows the Department for Business Innovation & Skills discussion paper "Simpler reporting for the Smallest Businesses", responses for which closed last Sunday (30th October) and is now being considered by UK Government. Published by the BIS and the FRC, the document aims to stimulate discussion around whether the burden and complexity on micro and small businesses is too onerous and therefore needs to be changed.
Concerns from Xero and accountancy firms
Says Xero's UK Managing Director Gary Turner, "While it's commendable that the government recognises the role that small businesses can play in reviving the economy, we don't believe the proposed changes highlighted in the paper would deliver more than superficial benefit and instead, could even be detrimental. For instance, by changing the basis on which micro businesses prepare their accounts could result in misleading information being supplied to customers and trading partners.
"Also, the proposals would make it even more difficult for banks to use annual reports to assess lending risk. What businesses and their stakeholders need is better reporting, not a further simplification. In the current economic climate accurate and real-time information is even more important for managing cash flow and returning to growth."
"Rather than papering over the cracks, we think it's time for the Government to push accountancy bodies, banks and software companies to work together to provide a new generation of better integrated services that help the millions of small business owners in the UK to manage and run their businesses better. Many UK small businesses fly blind because their systems and processes are disconnected, antiquated and cumbersome."
"If the Government is serious about helping small businesses drive the UK back to prosperity, it should focus on addressing that challenge by banging the heads of small business stakeholders together, not least banks and software companies."
Accountants' views
Mr Turner's views are echoed by Laurence Moore, Director of Prime Chartered Accountants. "The outline suggestions set out in the document are an over-simplification. For instance, the suggestion of a 'statement of position' would not have the information required to reconcile with either a profit & loss account or trading statement, & therefore are of limited use to HMRC, for trading partners and banks to assess risk, or to micro businesses themselves."
Adds Simon Clark, Partner, Kingston Smith LLP, "The Balance Sheet has always been paramount to a micro-business to gain an understanding of performance, and to put the trading of the business into context. Micro-businesses should, and will, continue to record their transactions in the normal way, but under the proposed regime they would have to convert their underlying records from a traditional accruals basis to a cash basis, which seems an unnecessary, and costly, task.
The cost of transition should also be taken into consideration for a growing business. They will begin as a micro-business but over time will mature and then have to change their accounting basis – they will have no useable historic information from their time reporting under the proposed simplified method to provide to new trading partners."
Xero's Gary Turner concludes, "By all means, look at how small businesses can be better supported, but some of the suggestions are like taking a sledgehammer to crack the wrong nut."
Editors Notes
*Britain's micro and small businesses communities (less than £440,00 turnover and ten or fewer employees) constitutes approximately 60 per cent of all companies registered at Companies House, plus many more unincorporated businesses (sole traders and partnerships).
Further comment from UK accountants on this topic is available.
A copy of the white paper can be found at: http://www.bis.gov.uk/assets/biscore/business-law/docs/s/11-1100x-simpler-reporting-for-smallest-businesses-discussion-paper
END
Customer contact:
Gary Turner
Managing Director, Xero UK
gary.turner@xero.com
+44 7590 560561
Contacts for UK media:
Maxine Ambrose/Nicola Males
Ambrose Communications
xero@ambrosecomms.co.uk
+ 44 1491 412944 (9-5.30pm)
+ 44 7785 280930 (mobile)
About Xero
Xero is an online accounting system designed for small business and their advisors. The company was established in 2006 and now has more than 50,000 paying customers in more than 100 countries with operations spread across the UK, the US, Australia and New Zealand. In 2010 Xero was the first vendor in the UK and Ireland to seamlessly connect banking transactions to accounting – also referred to as bank feeds - covering more than 75 UK banks and financial institutions.
Gary Turner has spent 23 years in small business accounting software and has held senior management positions for companies like Pegasus and Microsoft before joining Xero in 2009. He has also been an IT Faculty Technical Committee Member for the ICAEW since 2005.