London, 16 February 2018 – Clarizen, a global leader in collaborative work management software, today announced that Xtrac, a leading designer and manufacturer of racing and high performance automotive transmission systems for motorsports such as F1, WRC, Le Mans, Nascar and IndyCar, has deployed its cloud-based platform to boost the team's ability to work remotely at race tracks more effectively.
"Our staff are constantly on the move, visiting customers either at their office or the race track, because they need to work closely with our clients, who are situated all around the world," said Phil Smith, Project Analyst at Xtrac. "Our team needs full visibility of projects when working remotely, which was not possible under the previous fragmented system we were using. In order to maintain the high level of service our customers have come to expect from us, it was crucial that our team had the tools to work effectively from any location."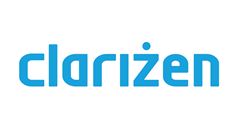 Clarizen logo
Prior to choosing Clarizen, the Xtrac team relied on sharing Microsoft projects, files and documentation in static PDF format only. Remote employees had to transfer all files from the server to their laptop prior to leaving the office and thus had limited access to real-time information and no ability to share changes to their projects, schedules or resources.
Senior level management were also unable to view projects in their entirety or with the most accurate and up-to-date information. This hampered their ability to provide input and make decisions. This resulted in wasting time, causing delays and increasing costs for the company. Consequently, company growth was hampered, as projects became weighed down by lack of oversight, limited collaboration and the resulting inefficiencies.
"We chose cloud-based work management software because it ensured project information could be easily accessed from any device," Smith adds. "We were using a number of disconnected systems located on our server, which meant the team spent a lot of time transferring files to their laptop, and by the time they were on-site with a customer, the information was already out-of-date. Clarizen was the natural option for us because it consolidated all of our tools and empowered all levels and divisions of the company to retrieve data remotely and update projects in real-time."
Smith says Clarizen is a flexible system that offers the capability to provide all divisions of the business with a holistic view of projects, allowing alterations to schedules and budgets to be made as and when needed. By using a single collaborative work management platform, communications within and between Xtrac's team are put in context.
"Clarizen consolidates all of our information and the benefits have been immediate," Smith explains. "Now our staff can have Clarizen on their phone and pull up their data in real-time at the race track and know the exact status on all tasks. Bringing all that data into one place has meant the project visibility has been massively increased. Meeting prep that used to took a full day is now done in minutes."
David Goulden, Product Director at Clarizen, adds: "Xtrac prides itself on offering customers the technical support they need to win and it recognized that in order to maintain this high standard of service it needed a platform to make sure all their information is centralized, up-to-date and accessible from a range of mobile devices. Businesses are recognizing the numerous benefits remote working provides to the company, employees, customers – however, the right technology needs to be in place for it to be a success. Employing a cloud-based platform means companies can become more business agile by providing staff the means to update information from any location"
Founded in 1984, Xtrac is a global leader in the design and manufacture of high performance transmission systems, supporting top level motorsports and companies in the high-performance automotive sector.
About Clarizen
Clarizen delivers secure, cloud-based collaborative work management solutions built on the vision of business agility. Clarizen's PPM solution combines cross-company project management with configurable workflow automation. Discussions, tasks, projects and portfolios are all accessible from Clarizen's scalable enterprise platform. Internal and external stakeholders both gain easy access to a single source of information to improve work execution, collaborate in-context, optimize resources and respond faster. Clarizen is a leader in Forrester's Enterprise Collaborative Work Management report and is a two-time leader in Gartner's Magic Quadrant for Cloud-Based IT Project and Portfolio Management. To learn more, visit clarizen.com
Media Contact
Zoe Mumba
Platform Communications
clarizen@platformcomms.com
+44 20 7486 4900