Ascot, UK 3 December 2012 — ZBD, the leading provider of fully graphic epaper display systems for retailers and industrial users globally, today announced that it reached Number Two in the 2012 Deloitte Technology Fast 500 EMEA, a ranking of the 500 fastest-growing technology companies in the EMEA region. Rankings are based on percentage revenue growth over five years. ZBD's revenue grew by 17910% per cent during this period.
In addition to ranking second in the Deloitte Technology Fast 500 EMEA, ZBD was placed Number One in the UK Deloitte Technology Fast 50, which is a ranking of the 50 fastest growing technology firms in the UK. ZBD was also the winner of the Semiconductor, Components & Electronics category in the Deloitte Technology Fast 500 EMEA.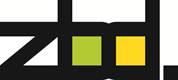 ZBD Logo
Overall, companies that ranked on the Deloitte Technology Fast 500 EMEA 2012 programme had an average growth rate of 1,549% percent.
ZBD's CEO, Shaun Gray, credits the company's revenue growth to continued international expansion and its investment in R&D over the past five years. He said: "We are very pleased to be named Number Two in the Deloitte Technology Fast 500 EMEA following our success last month topping the Deloitte Technology UK Fast 50 rankings. We would like to thank our customers, partners and staff across the world for all their hard work in making this happen. We look forward to even greater success in 2013 as new markets and demand for our technology continue to grow."
"Making the Deloitte Technology Fast 500 is commendable in today's highly competitive technology industry," said David Halstead, Deloitte United Kingdom, partner in charge of the Deloitte Technology Fast 500 EMEA programme. "We congratulate ZBD on being one of the 500 fastest growing technology companies in the region."
Notes to editors
About Deloitte Technology Fast 500™ EMEA
The Deloitte Technology Fast 500 EMEA programme is the region's most objective industry-ranking to focus on the technology field, recognizing technology companies that have achieved the fastest rates of revenue growth in Europe, the Middle East, and Africa (EMEA) during the past five years. Combining technological innovation, entrepreneurship and rapid growth, Fast 500 companies – large, small, public and private – span a variety of industry sectors, and are leaders in hardware, software, telecom, semiconductors, internet, media, life sciences and emerging areas, such as clean technology.
The programme is supported by the Deloitte Technology Fast 50 initiatives, which rank high growth technology companies by location or specifically defined geographic area and is run by the Deloitte Touche Tohmatsu Limited's Technology, Media & Telecommunications (TMT) global industry group. Co-sponsors include Taylor Wessing, a leading International law firm with a focus on the industries of tomorrow, and Fidelity Growth Partners Europe, a venture and growth capital investor which backs entrepreneurs with aspiration for greatness in the IT and clean technology sectors across Europe. More information on the programme and prior year winners is available on www.deloitte.com/fast500
About Deloitte
Deloitte refers to one or more of Deloitte Touche Tohmatsu Limited, a UK private company limited by guarantee, and its network of member firms, each of which is a legally separate and independent entity. Please see www.deloitte.com/about for a detailed description of the legal structure of Deloitte Touche Tohmatsu Limited and its member firms.
Deloitte provides audit, tax, consulting, and financial advisory services to public and private clients spanning multiple industries. With a globally connected network of member firms in more than 150 countries, Deloitte brings world-class capabilities and high-quality service to clients, delivering the insights they need to address their most complex business challenges. Deloitte has in the region of 200,000 professionals, all committed to becoming the standard of excellence.
About ZBD
Formed in 2000 out of QinetiQ, ZBD is a pioneering company with its own R&D, full IPR and scalable manufacturing processes that enable it to deliver an epaper solution with practical commercial advantages for retailers.
ZBD is a leader in the design and supply of electronic shelf edge labels and associated software solutions for the retail industry. The company has developed the next generation of LCD, creating high-contrast bistability that requires no battery power to retain its image. Its range of epaper displays provides retailers with a total store solution and the ability to manage and update pricing, product and promotional information at point of purchase, dynamically.
For further information on ZBD, visit http://www.zbdsolutions.com/ or follow ZBD on Twitter at @zbdsolutions.
Media contact at ZBD:
Sarah Todd
Tel: +44 (0)1344 292 110 or +44 (0) 7753 573 490 (mobile) | sarah.todd@zbdsolutions.com
Georgia Hanias / Judith Massey
Tel: + 44 (0) 207 6389571 | zbd@citigatedr.co.uk