June 18 2013, Ascot, UK – ZBD, the leading provider of fully graphic display solutions for retailers globally, has announced that it has appointed Jacquie Boast as its new Senior Vice President (SVP) for Global Sales, Marketing and Product Management. Jacquie will be based at ZBD's headquarters in Ascot, UK and will have overall responsibility for ZBD's new business sales, partner and account management, marketing communications and product strategies.
Prior to joining ZBD, Jacquie spent more than 12 years with Kewill, a leading provider of global trade and logistics software solutions. Her most recent role at Kewill was Chief Operating Officer (COO) Global Trade and Logistics where some of her responsibilities included global sales and implementation services of multi-million/multi-year contracts, introducing software as a service (SaaS) and hosting business models, the development of a strong international management team and acquisitions and business integration. Jacquie's previous roles at Kewill included COO EMEA, and Chief Marketing Officer.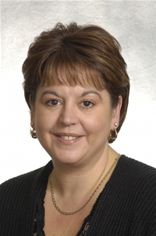 Jacquie Boast
Jacquie has extensive technology solutions experience having held multiple leadership positions in successful global technology businesses, where she has been instrumental in creating significant revenue growth and successful exits for shareholders and investors.
Andrew Dark, CEO of ZBD, said: "Jacquie is a tremendous addition to our team and has the perfect blend of skills and experience that this high profile role demands. We are at an exciting stage in our development with a growing number of partners and customers in Europe, the Americas and Asia Pacific. We welcome Jacquie to the team."
Jacquie commented: "I'm thrilled to be joining ZBD and helping to build on the success that the company has achieved to date. ZBD is a dynamic UK-based technology leader operating on a global stage and presents fantastic opportunities for the future. I look forward to working closely with the team, growing revenue and expanding into new markets across the globe."
Notes for editors
About ZBD
ZBD is a leader in the design and supply of fully graphic dynamic display solutions for the retail, healthcare and office signage industries. The company has developed the next generation of LCD, creating high-contrast bistability that requires no battery power to retain its image. Its range of displays and high performance 2-way communication infrastructure provides users with the ability to display fully graphical images containing product, patient or usage information and to change this data both remotely and automatically effectively signalling the end of paper-based signage.
For further information on ZBD, visit http://www.zbdsolutions.com or follow ZBD on Twitter at @zbdsolutions.
Media contact at ZBD
Sarah Todd
Tel: +44 (0)1344 292 110 or +44 (0) 7753 573 490 (mobile) | sarah.todd@zbdsolutions.com
Judith Massey / Georgia Hanias
Tel: + 44 (0) 207 6389571 | zbd@citigatedr.co.uk