Ascot, UK – ZBD, the leading provider of fully graphic epaper display systems for retailers globally, has announced that it has appointed Total Retail Control (TRC) as its first partner in the Republic of Ireland. The partnership will enable TRC, through its Dublin office, to add ZBD's fully graphic epaper system to its expanding portfolio of retail technology solutions in Ireland and the UK.
TRC has provided electronic point of sale (EPOS) and IT systems to the retail and hospitality industries since 1991. It provides its retail clients with best-in-class technology solutions and support to help grow businesses and drive sales. As Irish Country distributor for Micros Torex, and authorised UK and Irish resellers for Micros Torex, Retail Pro and Microsoft RMS, TRC services over 3000 sites in Ireland and 6000 in the UK on a daily basis.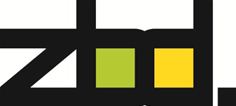 ZBD logo
David Morgan, SVP, Global Sales at ZBD said: "This partnership is a positive step forward for ZBD as we continue to build sales in the retail environment. TRC is a long-standing and highly respected player in retail and we are looking forward to seeing them achieve success with our epaper system."
Gavin Peacock, group CEO at TRC said: "We are delighted to be an authorised partner of ZBD. We believe that its leading edge technology, coupled with ZBD's impressive retail customer wins, gives us another best of breed global solution to add to our portfolio."
Notes for editors
About ZBD:
ZBD is a leader in the design and supply of electronic shelf edge labels and associated software solutions for the retail industry. The company has developed the next generation of LCD, creating high-contrast bistability that requires no battery power to retain its image. Its range of epaper displays provides retailers with a total store solution and the ability to manage and update pricing, product and promotional information at point of purchase, dynamically.
For further information on ZBD, visit http://www.zbdsolutions.com or follow ZBD on Twitter at @zbdsolutions.
Media contact at ZBD:
Sarah Todd
Tel: +44 (0)1344 292 110 or +44 (0) 7753 573 490 (mobile) | sarah.todd@zbdsolutions.com
Judith Massey / Georgia Hanias
Tel: + 44 (0) 207 6389571 | zbd@citigatedr.co.uk
About Total Retail Control (TRC)
Retail solutions empowered by TRC deliver the best retail intelligence to grow your retail operation. TRC retail insights help managing retail staff, managing retail suppliers, controlling retail cash, managing retail customers and controlling your retail stock to boost your bottom line.
Total Retail Control (TRC) was launched in 1991 and over the past 21 years, the company has established a reputation for providing excellence in retail and hospitality solutions to a wide variety of clients across Ireland and the UK.
For more information about Total Retail Control, please visit TRC's Ireland site at www.trcepos.ie or email sales@trcepos.ie or visit TRC's UK site at www.trcepos.co.uk or email sales@trcepos.co.uk.