Security will be key theme at show, says Ian Kilpatrick, chairman Wick Hill Group – it's now considered a business risk at board level.
Visit the Zycko and Wick Hill Village on stands BB22, BB24, BB25, BB26 and BB27 at IP EXPO Europe, 5-6 October 2016, ExCel London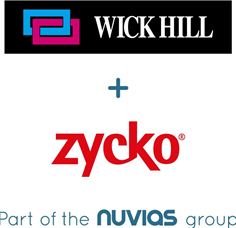 Wick Hill + Zycko logo
London, UK: 22/9/16: At IP EXPO Europe 2016, Zycko and Wick Hill – now both part of the recently formed Nuvias Group – will be showcasing the latest advances in networking, security, datacentre management and unified communications. The Wick and Zycko Village – comprising three separate island sites and nine individual stands – will feature industry leading vendors such as Check Point, Malwarebytes, Tenable, VASCO, Riverbed, Lifesize and ProLabs.
"IP EXPO Europe has become a premier event in the enterprise IT calendar and provides an ideal platform to present our expanded range of products under the Nuvias banner to our partners and their customers," said Lee Driscoll, chief sales officer at Zycko. "The combined strengths of Wick Hill and Zycko provide a high-quality, in-depth range of solutions for advanced networking and security backed up by high standards of value added services."
IT security will be a strong theme at this year's show, according to Ian Kilpatrick, chairman Wick Hill Group. He commented: "IT security is now a business risk considered alongside other business risks at board level. CEOs now need to know for themselves that their businesses are secure and compliant, so visibility and high level reporting are vital components of today's security solutions. And with the realisation that attacks such as ransomware are increasingly likely, boards also need to be sure that they have the technologies and processes in place to rapidly identity and remediate breaches. We will be presenting a number of vendor solutions on our stands to deal with these issues."
Visitors to the Zycko and Wick Hill Village will be able to meet with representatives, watch live presentations and product demos, discuss future business opportunities and get the opportunity to win a share of £1,000 on Instant Win scratchcards.
Featured Vendor Partners
Tenable Network Security will be demonstrating its SecurityCenter Continuous View™, which provides the most comprehensive and integrated view of network health, along with Nessus® for detecting and assessing network data. (Stand BB22)
VASCO Data Security will be featuring its latest authentication and e-signature solutions to secure sensitive information and transactions including DIGIPASS two-factor authentication and IDENTIKEY, designed to authenticate servers for on-premise installations. (Stand BB25)
Malwarebytes will be showcasing its advanced data protection solutions for business, to prevent attacks and remediate damage. (Stand BB26)
Check Point will be presenting its complete security architecture for defending enterprise networks and mobile devices against cyber attacks along with its comprehensive and intuitive security management solutions. (Stand BB27)
Riverbed will be displaying its new SteelConnect solution, which addresses the needs of today's hybrid enterprises by building a software-defined architecture for digital business. Riverbed SD-WAN is an SDN architecture that delivers superior performance across hybrid WANs with greater agility and ease, while also reducing IT cost and complexity. (Stand C23)
Lifesize will be exhibiting its best-in-class, cloud-based video-conferencing experience with live demonstrations of its latest HD Video Conferencing solution for anytime, anywhere real-time access and collaboration for distributed workforces. (Stand C21)
ProLabs will be promoting its infrastructure and connectivity products for applications in telecoms, datacentre and enterprise markets with its extensive range of high-quality compatible products including optical and copper transceivers; direct attach cables, active optical cables, media converters and WDM Mux's. (Stand C24)
More opportunities to see Wick Hill and Zycko vendor solutions.
You can also see Wick Hill and Zycko vendor solutions (as part of the Nuvias Group) at the following exhibitions
it-sa 2016: 18-20 October, Nuremburg, Germany
GITEX 2016: 16-20 October, Dubai World Trade Centre
About Zycko, Wick Hill and Nuvias Group
Nuvias Group is the pan-EMEA, high value distribution business being built by Rigby Private Equity (RPE) to redefine international, specialist value distribution in IT. The Group provides a common proposition and consistent delivery across EMEA, allowing channel and vendor communities to deliver exceptional business value to customers, and enabling new standards of channel success.
The Group today consists of Wick Hill, an award-winning, value-added distributor with a strong specialisation in security; and Zycko, an award-winning, specialist EMEA distributor, with a focus on advanced networking. Both companies have proven experience at providing innovative technology solutions from world-class vendors, and delivering market growth for vendor and reseller partners alike. The Group has fourteen regional offices across EMEA, as well as serving additional countries through those offices. Turnover is in excess of US$ 330 million.
ENDS
For further press information, please contact Annabelle Brown on 01326 318212, email abpublicrelations@btinternet.com. Wick Hill https://www.wickhill.com/ Zycko http://www.zycko.com