Leading legal document bundling software innovator Zylpha (www.zylpha.com) has developed an integration for Peppermint Technology's latest CX 2018 system. The development is a product of a long successful partnership with Peppermint (https://www.pepperminttechnology.co.uk/), the provider of widely acclaimed cloud based legal software for UK law firms.
Built on Microsoft Dynamics CRM and SharePoint, Peppermint's client-centric platform shares a single source of application data, to make legal services providers more agile and client-focused in all they do. The list is extensive, with Peppermint CX 2018 delivering: accounts, practice management, case management, document management, risk management, content generation and customer relationship management tools. All of these are underpinned by a powerful workflow and business rules engine. By adding Zylpha's electronic bundling processes, Peppermint's customers can produce Court Bundles and Deal Bibles at a fraction of the cost, time and effort associated with manual processes. Typically, Zylpha's clients save 70% when compared to manual alternatives. In addition, the system eliminates costs such as stationery, photocopying, paper file storage maintenance and courier costs. Zylpha can streamline and simplify even the largest, most complex document bundles. It is also extremely secure with full password and electronic signature functionality.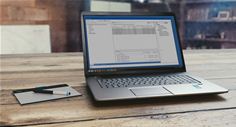 Peppermint CX 2018 / Zylpha Integration
Commenting on the launch, Tim Long, CEO of Zylpha noted, "Peppermint Technology has a great management team and delivers a class-leading product suite. Peppermint provides firms with constant, on demand access to new features that deliver quickly, and turn into real business value. Naturally then, as long standing partners, we were excited to learn about the innovative new features and functionality of Peppermint's new CX 2018 version and have now developed a seamless integration with it, for building secure legal document bundles rapidly and easily. We look forward to presenting this new integration to Peppermint's impressive client base and working with Peppermint on developing other mutually beneficial solutions."
Peppermint Technology CEO Arlene Adams welcomed Long's comments adding, "CX 2018 is a major launch for us and we are experiencing rapid uptake. Effective electronic document bundling adds greatly to what our systems offer and indeed it has now become a best practice with many law firms. Naturally, therefore, we are delighted then that Zylpha has chosen to develop an integration in support of our new version. From our existing and highly successful partnership with them, we are confident that this will be extremely well received by our clients.''
ends
About Peppermint Technology – the new wave cloud platform for UK law firms
Built on Microsoft Dynamics CRM and SharePoint, Peppermint's client-centric platform works as one application - sharing a single source of data - enabling legal service providers to be highly agile and client-focused in everything they do.
Peppermint delivers applications (Accounts, Practice Management, Case Management, Document Management, Risk Management, CRM and Business Intelligence) together with a suite of collaboration & content tools, all underpinned with a powerful workflow & business rules engine.

Peppermint is the winner of many industry awards including Best Small Tech Company, Best Cloud Application World Series Award, and Microsoft Dynamics ISV UK Partner of the Year.
In December 2015, Peppermint received a multi-million-pound investment from leading venture capital firm Scottish Equity Partners.
About Zylpha www.zylpha.com
Headquartered in Southampton Zylpha is an innovative specialist offering tools for the legal profession including:
Secure electronic document production and delivery.
Court Bundling.
Integration with the MOJ Portal.
Links to agencies for AML and Identity Verification.
The company, which was founded by Tim Long its CEO, has won widespread acclaim in both the legal and local government sectors for its systems that transform secure communications for court and case management bundles.
For more information about Zylpha, please contact:
Tim Long
Zylpha Ltd.
T: 01962 658881
t.long@zylpha.com
www.zylpha.com
Or
Leigh Richards
The Right Image
T: 0844 / 561 7586
M: 07758 372527
leigh.richards@therightimage.co.uk
www.therightimage.co.uk
For more information about Peppermint Technology, please contact:
info@pepperminttechnology.co.uk.
Tel: 0115 838 9300