Legal systems innovator Zylpha (www.zylpha.com) has launched an all new version of its widely acclaimed document bundling solution. Completely re-engineered from the ground up, the new solution is designed to deliver a modern best-practice legal document solution for lawyers everywhere.
Everything needed to create the highest quality bundles is now accessed from a single-view dashboard-like screen, making it clear, concise and easy to use everything required. This unique single-view approach is vastly superior to traditional bundling methods which involved multiple steps on different screens.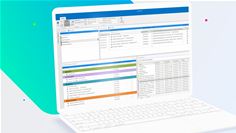 All New Zylpha Bundling Solution
In addition to a host of other new features, the new system also enables users to access the product at the level that is most suited to their use, skill or need. This means that first time users can be up and running in as little time as ten minutes, making user adoption straightforward and easy for all.
The new version is also the first step on an ambitious product road map at Zylpha, one that will see a range of future integrations for leading case management systems and key utilities. This includes integrations for iManage, NetDocuments, Peppermint, Leap, SOS Legal, Iken and many more.
Commenting on the launch, Tim Long CEO of Zylpha had this to say, "Old bundling systems were built to comply with a rigid practice direction. You couldn't always add the information you needed when you wanted to, nor could you brand it to your practice or department. This new version of Zylpha is unique as it gives the end user full control, they can build just the bundle they want. Combined with the single-view dashboard like interface, this version sets a whole new standard as the easiest, most feature-rich and fastest bundling tool available. It really is transformational.
"We also have an excellent development roadmap built around this new version and aim to make further announcements over the course of next year."
Ends
Zylpha www.zylpha.com
Headquartered in Southampton Zylpha is an innovative specialist offering Class leading tools for the legal profession including:
Secure electronic document production and delivery.
Court Bundling.
Integration with the MOJ Portal and Land Registry Business Gateway.
Links to agencies for AML and Identity Verification.
Link to leading Case Management systems including LexisNexis Visualfiles.
Links to Leading utilities such as AdobeSign, PostcodeAnywhere.
The company, which was founded by Tim Long its CEO, has won widespread acclaim in both the legal and local government sectors for its systems, which transform secure communications for court and case management bundles.
For more information, please contact:
Tim Long
Zylpha Ltd.
T: 01962 658881
t.long@zylpha.com
www.zylpha.com
Or
Leigh Richards
The Right Image
T: 0844 / 561 7586
M: 07758 372527
leigh.richards@therightimage.co.uk
www.therightimage.co.uk