As America's biggest shopping weekend of the year draws to a close, affiliate marketing service Skimlinks can reveal what many Americans will be finding under their Christmas tree come December 25th.
Video game consoles and cameras top the shopping list this Black Friday, according to London-based affiliate marketing service Skimlinks. They help online publishers such Hachette Filipacchi Media US and Mumsnet.com get rewarded for product references made in their editorial and user-generated content.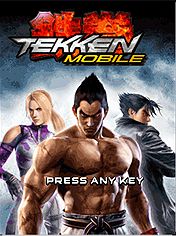 Skimlinks Logo
Over Black Friday weekend, Skimlinks helped drive over $2 million worth of sales on retailers sites, much of this on Amazon.com, which for the second year running is the most visited website in the US on Black Friday, according to Hitwise.
The most popular product sold via Skimlinks on Amazon.com was the Wii Fit Plus package, driven by the huge discounts on offer that day. The Nintendo DSi bundle was relegated to second place.
Other video games dominated the top 20 most popular purchases; including Guitar Hero 5 and Guitar Hero World Tour, but photography also made a strong showing, with the Fujifilm FinePix J28 model ranking as a bestseller.
It seems there's also a touch of indecisiveness to current Christmas shopping habits – with $50 Amazon gift vouchers also a favourite.
Top 10 products sold via Skimlinks
1. Wii Fit Plus package with Balance Board
2. Nintendo DSi Bundle
3. Wii
4. Amazon $50 Gift Card
5. Fujifilm 2 GB SD Flash Memory Card
6. Fujifilm FinePix J28 Digital Camera
7. Case Logic Compact Camera Case
8. Guitar Hero 5 Guitar Bundle
9. Xbox 360 Arcade
10. 'Up' on Blu-ray
For further information, please contact:
Hannah Keys on 020 7382 6430 or hannah@skimlinks.com
About Skimlinks
Launched in December 2008, Skimlinks helps online publishers monetise their content in an ethical and user-friendly way by automating the process of creating and maintaining affiliate links. A publisher simply adds the Skimlinks code to their site footer once, and when a user clicks on these retailer links, Skimlinks automatically converts them into affiliate links on-the-fly. Rather than spending time and money doing their own affiliate marketing, publishers can concentrate 100% on creating quality content whilst earning commission from over 7,000 merchants across 22 affiliate networks internationally. Skimlinks is used on thousands of websites worldwide, including Hachette Filipacchi Media US, Future Publishing UK, and Mumsnet.com.