Anam's Smart Services to offer vital customer differentiation
Dublin, April 16th 2009: Anam (www.anam.com), a company which enables global mobile operators to increase their revenues from SMS, today announced it is further extending its Smart Services Applications for SMS across the globe by providing two leading operators with the ability to deploy its solutions.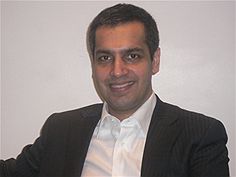 Jote Bassi, VP of Global Sales & Marketing
The deals with the unnamed operators in Cambodia and Estonia come after Anam's recent announcement during Mobile World Congress in February that it had signed up three new operators in Taiwan, Vietnam and Ireland to its Smart Services Applications for SMS. These multiple new deals signify the global recognition Anam is receiving for its products and services.
The services that the operators can now offer their customers by using Anam's Smart Services include SMS Money Transfer, the ability for subscribers to send money to a friend or colleague through a simple SMS; Messaging Plus, which provides email-like functionality for SMS; as well as Parental Control, a service recently adopted by Telenor to provide an anti-bully filter on its network.
"These deals stress the value and importance of our Smart Services solutions," said Jote Bassi, VP Global Sales and Marketing at Anam. "They also highlight the dedication of our worldwide team and support staff as even more international operators are now successfully using our technology to offer new services to their subscribers."
"Once again these major operators have turned to Anam to provide the services that will be key in differentiating them from their competitors," said Gerry McKenna, CEO of Anam. "Our Smart Services solutions are creating increased revenues for operators around the globe, giving them the cutting edge to be successful in an increasingly competitive world."
Anam also recently announced a new pricing model for its SMS infrastructure products that eliminates traffic licence fees for SMS. The move frees up operators from the worry and cost of buying additional licences as SMS traffic volumes increase, allowing them to simply and easily introduce more SMS based services. Operators can create more revenue generating, SMS-borne services with confidence.
Ends
About Anam
Anam Mobile was one of the pioneers of the value-added SMS services market. The company provides messaging services that allow operators to enrich and personalise the messaging experience for subscribers and help them to increase their revenues from SMS. Key revenue generating applications offered include SMS Money Transfer, providing the ability to transfer money to any contact in your phone's address book and Ad-Funded SMS, inserting highly targeted adverts into text messages as they are delivered. In addition, Anam offers solutions that can help improve subscriber experience including SMS Anti-SPAM and Parental Control.
 
Anam's patented Smart Services technology offers global mobile operators the ability to rapidly launch new services and can be deployed in both GSM and CDMA networks. Anam Mobile has global customers and partners including Telenor, Telus, Citic, Go Mobile, Cisco, Motorola, Ericsson and HP. The company is headquartered in Dublin, Ireland with offices in Boston, USA and Kuala Lumpur, Malaysia.
 
For further information on Anam, please visit www.anam.com.
For more information
Patrick Smith, Joshua PR
patrick.smith@joshuapr.com
+44 7734 600553