More Than 30,000 Take Part In Moshi Monsters' kids Poll
LONDON – May 6th – Nick Clegg was given a monster boost today by winning nearly half of the votes in the biggest children's poll in the UK to choose their favourite leader online.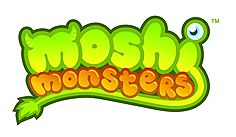 Moshi Monsters
More than 30,000 youngsters voted in the election staged by leading computer game Moshi Monsters – http://www.moshimonsters.com - and the Liberal Democrat leader scooped 49 per cent, beating David Cameron on 31 per cent and Gordon Brown on 20 per cent.
Players were asked to select their favourite from one of three fun monster characters – Nick Legg, David Camergroan and Groardon Frown – who bore uncanny resemblances to the real-life politicians.
Michael Acton Smith, CEO of Moshi Monsters' creators Mind Candy, said: "It was a landslide for Nick and he clearly seems to have captured the imagination of young voters.
"We are delighted that so many children participated in the election and it shows they have a real interest in the campaign."
The poll was launched on Friday among the game's 16 million players and the winner was declared today (Thursday) It came after Moshi Monsters – a favourite with Gordon Brown's sons John and Fraser – recently surveyed players about what they wanted in a leader. More than half (52 per cent) said a good leader should "look after the people in the country or town" with 25 per cent placing honesty in second place. One in 10 said they should be "intelligent and able", with six per cent opting for "snappy dresser." Just four per cent wanted their leader to have celebrity status.
ABOUT THE VOTE
A total of 32,714 took part in the poll which was held between April 30 and May 4. The results were Nick Legg on 49 per cent, David Camergroan on 31 per cent and Groardon Frown on 19 per cent.
ABOUT MIND CANDY
Mind Candy is one of the world's fastest growing social online gaming companies and the global developer, operator and publisher of Moshi Monsters. The company was founded in 2004 by Michael Smith, a UK-based entrepreneur who previously founded Firebox.com.
ABOUT MOSHI MONSTERS
Moshi Monsters is the world of adoptable monsters, combining adorable virtual pets with social online gameplay and educational puzzles for children. The puzzles test a variety of skills including basic maths, spatial awareness, logic, counting, anagrams and vocabulary. More than 15 million monsters have been created to date and over two million new players joining each month making Moshi Monsters one of the world's fastest growing children's sites. To date, more than 120 million educational puzzles have been played and over one million virtual items are sold each day! For more information on Moshi Monsters visit www.moshimonsters.com
MIND CANDY ARE HIRING
Are you looking for a new challenge? Are you looking to join a rapidly growing, entrepreneurially spirited, forward thinking creative company? Mind Candy have many exciting vacancies available right now! Fuelled by the phenomenal growth of Moshi Monsters, Mind Candy are seeking candidates across a number of key business and game development areas. For a full list of current vacancies visit www.mindcandy.com/recruitment/ for more details on the range of exciting jobs currently available.
PRESS INFORMATION
Edward Relf
Chief Marketing Officer
Mind Candy
ed@mindcandy.com
Gemma Rowlan
Senior Account Manager
LEWIS PR
gemmar@lewispr.com