... User experience enhanced through the re-launch of www.panda.org …
Tuesday 19 May 2009, Clearleft Ltd, a specialist design consultancy that helps organisations improve their online experiences, today announced that it has redesigned www.panda.org, the international website of WWF, the global conservation organisation.  The design enhancements were created in a highly modular way, allowing it to be used and modified by local WWF partners in any of the 67 countries. The first "go live" will be WWF New Zealand (www.wwf.org.nz/), to coincide with a local campaign launching on 18th May, 2009.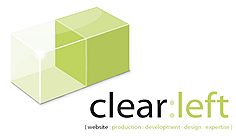 Clearleft Logo
WWF selected Clearleft through a competitive pitch process to improve the usability and user experience of www.panda.org for its wide variety of audiences.  The international web site is accessed by half a million people every month, from parents and children researching conservation issues for personal interest or homework, to scientists and policy makers accessing more complex conservation project data or corporations wishing to make a donation. 
WWF encourages users of its websites to provide regular feedback and had become aware of a number of usability and navigation issues, primarily caused by changes in technology since the site was originally launched in 2001.  A redesign was essential to maintain the quality of WWF's external web communications, while also retaining the positive aspects of the current design, such as users' familiarity with the site.
Clearleft conducted an expert usability review of the existing website in order to identify and address areas of friction where users were not progressing smoothly through the site.  Clearleft used its own, Silverback usability testing software to assess the flow of the new design.  The analysis helped to prioritise up-front links to the most important content, so the site is more in tune with the brand and what it is trying to achieve.  In addition, Clearleft introduced terminology for navigation links that were more resonant for users, and simplified the process for donating to WWF online.
Fernando Zarur, Project Lead and Online Content Specialist, WWF commented:  "We are funded by donations, and therefore we have an obligation to spend that income wisely.  WWF did not want a redesign for the sake of it; our objectives were to improve the online delivery of our conservation message and to provide tools for our global network offices, to help them deliver their conservation work.  That's why Clearleft's focus on the user experience was a key factor in their selection.  Working with the calibre of web experts in Clearleft and Getunik has been such an enriching experience.  I am delighted with the results of the redesign, which represents a significant step forward for WWF's online presence, and proud of a great combined team effort."
The redesign also sought to help more than 400 people who update WWF's websites around the world.  On a technical level, the design is flexible and modular, so developers can use CSS templates to customise their own local sites, and translate links and standard information into different languages without impacting the consistency of look and feel.  By simplifying the number and complexity of templates, Clearleft also reduced the time and effort required to build and update WWF websites, while ensuring that the local sites were populated in a consistent way, thus protecting and reinforcing the WWF brand.
Clearleft worked closely with WWF's development partners, Getunik, to ensure the new design would integrate with WWF's Content Management System and back-end software.  Once the redesign had been agreed and tested, the templates were passed to Getunik for implementation on www.panda.org and other WWF sites. 
 
Andy Budd, Managing Director at Clearleft Ltd added: "It has been inspiring to work with WWF, who are so deeply committed to conservation and eager to find new ways of getting their message across.  And it was great to work with Getunik, who are such experts in the not-for-profit sector.  Our biggest challenge was to optimise the site so users can easily navigate thousands of pages of content while simultaneously aligning the user experience more closely to the WWF's strategy.  We are confident our redesign will lead users to become more engaged with the organisation, and trust this will increase the support and donations that are critical to WWF achieving its goals."
Notes to editor:
About WWF
WWF is one of the world's largest and most respected independent conservation organizations, with almost 5 million supporters and a global network active in over 100 countries. WWF's mission is to stop the degradation of the earth's natural environment and to build a future in which humans live in harmony with nature, by conserving the world's biological diversity, ensuring that the use of renewable natural resources is sustainable, and promoting the reduction of pollution and wasteful consumption.
www.panda.org is the website of WWF's international secretariat, which is based in Geneva, Switzerland.  The latest WWF news and media resources are available at www.panda.org/media.
About Getunik AG
Getunik AG, the Swiss full service web agency, has been supporting demanding clients who use the internet actively for campaigns, customer dialogue, fundraising, and e-mail marketing since 1998. During this time, the company has implemented more than 1,000 projects on all five continents, and in 2009, Getunik AG won three Best of Swiss Web awards. Its current clients include tennis pro Roger Federer, some thirteen WWF organisations, UNICEF Switzerland, ODLO International, as well as the United States Fish & Wildlife Service. Getunik AG is headquartered in Zurich, Switzerland.
About Clearleft Ltd
Formed in 2005, Clearleft Ltd is a specialist design consultancy that helps organisations improve their online experiences. It works closely with a number of large and medium sized clients from private and public sectors including Just Giving and Amnesty International.  Clearleft also provides specialist web support for Internet start-ups such as the social networking site Ning www.ning.com
 
The company helps research and plan the entire web experience, from the navigational structure to the interface design. Clearleft also provides training and consultancy to evaluate and improve existing websites and web applications. Its dedicated team helps ensure customers are getting the best experience possible.
 
Clearleft is a privately held company and is based in Brighton, United Kingdom.  For further information please visit http://clearleft.com/
For more information:
Lena Ahad
Technology PR for Clearleft Ltd
Email: Lena@technologypr.eu
Mobile: +44 (0)7908 725212
-End –