dock10, the UK's leading television facility, has announced Ian Dodd as its new Head of Post Production. Ian brings over 25 years of industry experience to dock10, including being a Founder and Joint Managing Director of The Farm, and working with many of the major UK and international broadcasters and production companies.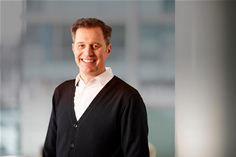 Ian Dodd
Mark Senior, CEO of dock10, said: "The post production landscape is changing faster than ever, bringing exciting new opportunities for our business. Content is being commissioned by a wider range of international organisations, broadcasters and OTT streaming providers, and is increasingly being created for global audiences across an array of devices and platforms. dock10 has already earned a great reputation in the industry and we have been shortlisted as Best Post Production House two years running at the Broadcast Awards. We are determined to grow further and now need to be looking at opportunities in the wider market - Ian has all the experience, connections and skills we need to drive our ambitions."
Ian Dodd, Head of Post Production at dock10, said: "With its unique combination of studios and post production facilities, dock10 is strongly positioned to take advantage of the changes in the market. Today's customers are looking for more than the traditional industry offerings, they demand fresh new ideas from exceptional talent using the latest technology. In addition, customers are now looking to do more outside of London and dock10 provides the opportunity to do this. It's great to be joining such a dynamic company, and I am looking forward to working with the team on taking dock10's post production business to the next level."
To further support the company's growth plans, dock10 has bolstered the post production team with additional highly experienced appointments. Joining from The Farm are Post Producers Kellie Sanders and Kirby Dunlop, and from Chief comes Liz Hird. Robin Cowap, previously at Flix, joins as Dubbing Mixer and Rachelle Noel, formerly from ENVY, is heading up edit support. They will work across dock10's diverse range of projects including prime-time dramas, popular entertainment shows, children's animation and tv commercials.
About dock10:
dock10 is the UK's leading television facility. Based at the heart of MediaCityUK, The Studios and our specialist post production services are used to make everything from popular television shows, including the award-winning drama Happy Valley, prime-time spectacular The Voice, iconic children's favourite Blue Peter and the sports fan's essential Match of the Day - to outstanding VFX based commercials and corporate videos for leading brands.
Darren Deans
Head of Marketing
e: darren.deans@dock10.co.uk
t: +44 (0) 161 886 5111
m: +44 (0) 7947 021 990
w: www.dock10.co.uk
dock10, MediaCityUK, Blue,
Salford, Manchester, M50 2HQ