UK's leading payments network gets business smart by independently monitoring sources of emissions
Monday 28th June 2010 - Greenstone Carbon Management, the global specialist carbon solutions company, and The CarbonNeutral Company, a world leading provider of carbon reduction solutions, today announced that they are working with PayPoint to monitor its carbon emissions. PayPoint is the UK's leading retail network for handling the payment of household bills and mobile top-ups and manages an average 10 million transactions a week.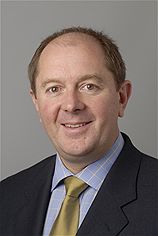 Matthew de Villiers, Chief Executive Officer, Greenstone Carbon Management
The implementation of Greenstone's carbon online accounting software, Acco2unt, will allow PayPoint to accurately measure, manage and report carbon emissions online, across its offices in the United Kingdom, Romania, Ireland and Canada. PayPoint will be able to include this information in its corporate reporting structure, which forms part of its ongoing sustainability action plan.
Matthew de Villiers, Chief Executive Officer, Greenstone, said, "There is increasing pressure for suppliers to provide accurate information on their carbon emissions, particularly when the procurement process involves tenders. This trend will continue and it will become a standard practice for the disclosure of a supplier's carbon footprint during a pitch process. The challenge for many businesses is how to implement an internal carbon emissions monitoring system without disrupting their current workflow and without affecting their cost of sale."
Stewart Hendry, Facilities Manager, PayPoint, commented, "We provide an essential service for many consumers to pay their bills such as water, energy, cable, mobile and fixed line telephony, as well as rents and council taxes to local authorities. Many of these organisations now want their suppliers also to monitor and manage their carbon emissions as part of the supply chain. In the past, we did not have formalised processes to monitor our carbon emissions so I am delighted to say that we are now able confidently and accurately to measure our carbon emissions in a cost-effective way."
Jonathan Shopley, Managing Director, The CarbonNeutral Company, said, "It is essential for businesses to accurately measure their carbon emissions in order to develop a comprehensive carbon management and emission reduction strategy. Our partnership with Greenstone Carbon Management enables companies to use efficient, accurate tools to measure and report their baseline carbon emissions from which they can then set effective carbon reduction targets and plans which integrate with overall sustainability strategies."
- Ends -
Notes to Editor
* Greenstone's unique Acco2unt software product suite provides organisations with robust carbon management and accounting solutions. It enables organisations to measure, manage, plan, store and report emission data, track performance on their carbon footprint at multiple organisational levels and to accurately model carbon footprint reduction strategies. Acco2unt can significantly reduce the burden of auditing and reporting for compliance purposes, for stakeholders and customers. An extensive list of emission sources is included in the software's calculation covering energy, travel and transport, IT, together with waste and water consumption.
About Greenstone Carbon Management Limited
Greenstone Carbon Management Limited is a specialist carbon solutions company – based in London, United Kingdom. Formed in 2006, it works in partnership with major commercial and public sector organisations to help measure, manage and mitigate their carbon emissions to realise business and financial benefits. Greenstone's proposition comprises both consulting advice and access to a suite of Carbon Management software tools through a SaaS model.
Typically, engagements with clients follow a three step process: (i) Carbon Readiness Assessment; (ii) Carbon Measurement and (iii) Carbon Reduction Strategies. During the engagement, Greenstone will provide tools to help measure and manage the organisation's carbon emissions, help set up processes to gather data and to train personnel to manage their carbon footprint on an ongoing basis. Greenstone has worked with a range of global businesses and respected brands such as the Virgin Group, Fujitsu and Ocado Limited. For further information please visit http://www.greenstonecarbon.com
About The CarbonNeutral Company
The CarbonNeutral Company (www.carbonneutral.com) is a world leading provider of carbon reduction solutions. It works with over 300 major businesses and thousands of small and medium sized companies in 32 countries to develop offset inclusive carbon reduction programmes. Since 1997, it has purchased carbon credits from over 200 projects across six continents.
CarbonNeutral® is the registered trademark of The CarbonNeutral Company and is a global standard to certify that businesses have measured and reduced their CO2 emissions to net zero for their company, products, operations or services. Permission to display the CarbonNeutral® mark is only given to clients whose carbon reduction programme is implemented in accordance with The CarbonNeutral Protocol. The Protocol assures quality of offset projects, carbon footprint assessments and communication and is regularly reviewed by an Independent Advisory Group. The company's 'audit trail' includes an annual independent verification of CarbonNeutral programs – from contracts with carbon offset partners through to contracts with clients and everything in between.
The CarbonNeutral Company has offices in New York, London and Singapore, with a network of associates in Japan and UAE. The CarbonNeutral Company is a founding member of The International Carbon Reduction and Offset Alliance (ICROA), which provides leadership and a unified voice advocating for rigorous industry standards www.icroa.org
About PayPoint
PayPoint is a leading specialist payments company with operations in the UK, Ireland, Romania, France, USA and Canada. It handles over £9.5 billion from over 550 million transactions annually for more than 6,000 clients and merchants, processing consumer payments across a wide variety of markets (including energy pre and post-payment, telecoms, housing, water, transport, e-commerce, parking and gaming) through its retail networks, internet and mobile phone channels.
www.paypoint.co.uk
Press contact:
Lena Ahad
Technology PR
Mobile +44 07908 725212
Lena@technologypr.eu