Hundreds of Hindus will gather in Crawley to take part in a traditional three day sacrifice to celebrate the third anniversary of their temple.
It is thought the ceremony, called the Sankalp Purti Maha Vishnu Yagna, will be the first event of its kind to take place in Europe.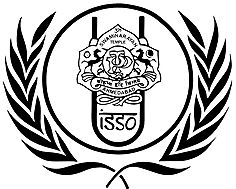 ISSO Logo
The Yagna or sacrifice has been organised by the International Swaminarayan Satsang Organisation (ISSO) and it will mark three years since the group's temple in Crawley - the Swaminarayan Manor - opened.
The group also hope the event, to take place on August 21 to 23, will help build awareness of the Manor, Hinduism and the Swaminarayan Movement, a strand of Hinduism.
The Yagna involves throwing items like lentils, beads and rice into special fires as a sacrifice. Hindus take part in the sacrifice to have their wishes fulfilled.
The current religious leader (Acharya) of the Swaminarayan Sampraday, Acharya Shree Koshalendraprasadji Maharaj will also attend the event.
Dipak Valand, the president of the Swaminarayan temple in Streatham, said: "Conducting a Maha Vishnu Yagna is very rare. It is a huge event that requires months of planning.
"This is the first time for such an event to take place in Europe, within the Swaminarayan faith. In fact, I have no knowledge of this Yagna being conducted in the UK ever before.
"We are lucky to host such an event that is to be graced by our Acharya himself!
"We have undertaken a lot of marketing as we want as many people as possible to be part of this historical event. Apart from the usual mail shots we have issued advertisements in newspapers as well as undertaken a television advertising campaign for the first time."
Two large marquees will be erected on the grounds of the Swaminarayan Manor for the event, which is expected to attract more than 200 and 300 people.
The sacrifice will be the culmination of a week of festivities at the temple, which will kick off on August 17 with a traditional Pothi Yatra (procession) and will culminate with a Maha Abhishek and Ankoot on August 23.
The Maha Abhishek will be conducted by the Acharya and entails bathing the images of gods in the prayer room with five of the purest elements - milk, honey, curds, ghee and sugar.
Lodging arrangements have also been made for those coming to the festivities from outside Crawley.
ISSO said they expect over a thousand people to attend the festivities during the week from all over Europe.
The ISSO Swaminarayan Manor is on Bonnetts Lane, Crawley, West Sussex, RH11 0NY.
For more information call 01293 550 660, email info@swaminarayan.info or visit www.swaminarayan.info. The Yagna will also be broadcast live on the website.
end