The Board of Premier Cru, Europe's leading fine wine investment advisory, provides the market today with its forecasts for the period of 12 months to January 2011.
• Average market growth for investment wines predicted increase of over 20% by January 2011;
• The growth will continue to be led by demand driven from Asia;
• Low risk investment - Mouton 1982 - current value £13,000 estimated value by January 2011 to be £17,000+;
• Low to medium risk investment - Mouton 2003 current valuation of £2,500 estimated value by 2011 to be over £3,500;
• Chateaux to watch in 2010 - Petrus and Mouton Rothschild
• En Primeur 2009 - expected to be an outstanding vintage, but production is predicted to be below average so prices should start high and get higher; and
• Always make sure En Primeur purchases are made through a reputable supplier with many years of experience of dealing with this unique market.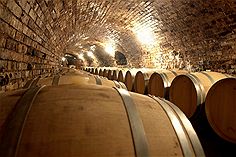 En primeur or "wine futures", is a method of purchasing wines early while a vintage is still in a barrel, offering the customer the opportunity to invest in a particular wine before it is bottled.
Commenting, Paula Golding, Founder of Premier Cru, said: "Fine wine was not immune to last year's downturn. The unparalleled economic circumstances coupled with the collapse of Lehman Brothers spearheaded a massive sell-off of wine, which saw the value of some of the world's top selling Bordeaux plummet by as much as 40 per cent. However, since the downturn sparked in October 2008, the market for quality wine has enjoyed a rapid turnaround with an average upswing of 20% across the board. We are predicting the same increase of 20% over the next 12 months to January 2011.
"While the traditional markets of America and Europe are recovering after being out of the market for the past 18 months, Asia has picked up the slack and is leading the demand for investment quality wines. Returns on wine investing are influenced first and foremost by demand - good vintages attract more buyers and since there is a strictly finite quantity (reducing as the wine is drunk) prices tend to rise. Given that Asian consumers are predominantly buying to drink, the demand and supply dynamic remains very much in place. Prices have risen significantly, with the cost of Chateau Lafite Rothschild, a favourite among Asian consumers, climbing by about 30-50 per cent over the last year.
"Although Premier Cru's 2009 En Primeur campaign has taken off with considerable force and potential, our latest research shows that a myriad of first growths and older vintages are also driving prices - testament to the fact that it's not all about En Primeur."
Enquiries:
Dominic Barretto
Managing Director, Yellow Jersey PR
www.yellowjerseypr.com
020 8980 3545
ABOUT PREMIER CRU
Premier Cru Fine Wine Investments was formed with the specific intention of offering structured investments to people with little or no knowledge of fine wines
The idea of creating a pure investment company of this kind came in 1992 when one of the founder members of Premier Cru Fine Wine Investments was introduced to a National Insurance Contributions discount scheme utilising fine wine. Due to the stability of the wine markets, it was possible to offer prospective clients a guarantee that they would receive 100% of quoted values. Other companies had been using Gold and Diamonds. However, fluctuations in those markets often caused clients to sell at a loss making the whole scheme pointless. Although we were not interested in an NIC discount scheme, a Tax Free Stable Market seemed the perfect basis for an investment.
Research started mid 1992 and in mid 1994 Premier Cru Fine Wine Investments launched its first "Investment Portfolio". The Company's development team, which has over 160 years combined experience in the Financial Services and fine wine industries, has designed its plans by taking the best features and benefits from standard Financial Industry Investment products and removing the common drawbacks of those schemes. In doing so, Premier Cru Fine Wine Investments has created what is now generally considered to be the most tax efficient and fully flexible range of investment plans available on the open market today. The Company does not charge exit fees or early redemption penalties (although we recommend a minimum 3 year term) and your profits are Free from Capital Gains and Income Taxes.
By choosing Premier Cru Fine Wine Investments you are choosing one of the World's most experienced specialist investment company and we are proud to have led the way in revolutionising the modern fine wine investment market. We were the first to offer monthly investment accounts, the first to offer fully tailored and managed investment cellars and the first fine wine investment house to provide services to the Financial Services Sectors. Most importantly, we have been successful in delivering results for our clients since our incorporation in 1995.
Fine wine investments are not regulated under the Financial Services Act 1986. The value of fine wine is subject to fluctuation.