ServiceNow's enterprise service management capabilities to drive greater self-service
TeamUltra - a Computacenter Company - today announced that Asian-inspired restaurant chain itsu, has selected ServiceNow for a service management centralisation project. The implementation, which will be completed with the support of ServiceNow Gold Services partner TeamUltra, is scheduled to be completed in Q1 2018. It will enable the food retailer to improve operational efficiency, enhance service delivery levels and improve management and control of the IT infrastructure, Facilities Management and Supply Chain for their UK stores.
Founded in 1997, itsu has expanded to 73 shops serving light, nutritious and healthy dishes. An essential ingredient in the smooth running of its retail operations is the ability to deliver reliable services across a number of different business functions. Liam Gooch, Infrastructure Manager at itsu explains:
"We wanted to replace three separate service desk applications with a single system of record covering IT, facilities and supply chain. Fostering a culture of self service will empower our talented team to focus on delivering ever higher standards of customer experience. With strong enterprise service management credentials, ServiceNow was the logical choice as it represents a future proof and market leading ITSM system with strong capabilities outside of the IT department. We selected implementation partner TeamUltra to lead the business transformation as it has a proven track record of delivering ServiceNow in similar dynamic retail environments."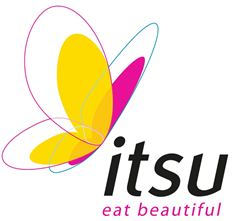 itsu logo
The ServiceNow deployment will include Incident Management, CMDB, Service Catalogue and a Self-Service Portal for staff to access all services via a single landing page. ServiceNow will replace three separate help desks and spreadsheet applications for incident management. This will result in improved operational efficiency, better management of internal and supplier SLAs and enhanced visibility over IT and facilities assets within the CMDB.
Once an incident has been logged, ServiceNow will enable greater automation of routine IT tasks and streamline the way in which facilities and supply chain incidents are managed. IT incidents can follow a different workflow to preventative maintenance tasks or supply chain incidents such as product recalls. ITSU will utilise the ServiceNow mobile app and related features for stores and facilities to remotely report incidents using rich media such as photos.
Mike Beale, Managing Director of TeamUltra concludes, "Downtime in any system or asset can have a big impact on a retailer's ability to service customers. By consolidating multiple systems onto ServiceNow, itsu stands to benefit from improved IT service management as well as potential cost and maintenance savings from eliminating multiple legacy systems."
- ends -
About TeamUltra
TeamUltra, a Computacenter company, is the EMEA's leading ServiceNow Gold Services partner. We enable our customers to change the way people work, by using the ServiceNow platform, to enable service management for every department in the enterprise with IT Service Management, IT Operations Management, Security Operations, Customer Service Management, Field Service, Human Resources, Facilities, Governance Risk and Compliance. We provide Professional Services, Managed Services and Support and Integration Solutions based around the ServiceNow platform to the global ServiceNow community.
About itsu
itsu has been creating delicious, affordable and healthy, Asian inspired food since 1997. With 73 shops across the UK, they are growing rapidly, opening new stores every year nationwide.
Inspiring the nation to eat beautiful, their team of talented chefs create an evolving, healthy seasonal menu, all made fresh in-store for you to enjoy.
Celebrate the stunning flavours of the East with Itsu's eat beautiful menu, which is always high in nutrients yet remains refreshingly low in calories and saturated fat.
To learn more about the range of salads and itsu shops please visit: https://www.itsu.com/
For product samples, high res imagery or any other information about itsu please contact press@itsu.com