Major investment expands partnership and delivers complete solution to expanding Southern African markets
Johannesburg and London, 29 October 2013 - To meet the needs of the rapidly developing regional broadband market, Mustek today opened a new optical fiber pre-termination facility. Situated in Johannesburg, the new plant will enable Mustek to supply operators and installers with complete solutions built on m2fx's innovative Miniflex fiber cable, microduct and protection tube range. This will result in reduced time and labor costs and ensure the highest quality fiber installations.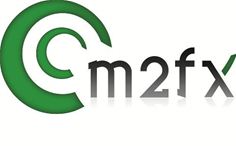 m2fx logo
The number of Fiber deployments (FTTx) is rapidly increasing across Southern Africa, driven by the rollout of superfast broadband, mobile networks and the growth of datacenters. However high installation costs, particularly in the last mile of networks, threatens the pace of rollouts.
The partnership between Mustek and m2fx provides the perfect solution for operators and installers. The innovative Miniflex product range combines toughness and lightness with ultra flexibility, making it ideal to connect up to an existing backbone fiber network. Its unique design and patented QuikPush pushable technology reduces the time and cost of installations by removing the need for specialist equipment or skills and requiring smaller teams. Customers in Europe and North America have achieved savings of up to 60%, allied to greater reliability and reduced maintenance costs.
Through the new Mustek pre-termination facility, the company will provide completed fiber solutions to the local market, built from m2fx's advanced components. Installers can then simply plug these in without needing to splice cables, thereby reducing lead times and speeding up deployments. Since beginning their partnership in September 2012, Mustek and m2fx have built a successful working relationship, supplying products for multiple installations including DFA, Neotel and RSAweb. Further strengthening this relationship, Mustek is the first approved partner in Africa that is licensed to create pre-connectorised fiber cables, including the QuikPush range.
"Up until now deployment time and cost have been huge stumbling blocks when it comes to large scale rollouts of fiber networks, both to homes and businesses," said Hein Engelbrecht, Managing Director at Mustek. "Our drive is to make deployments affordable and the new pre-termination plant will enable us to offer m2fx's proven technology much faster to our local customers, bringing down costs for operators and users. We believe this expanded partnership will grow last mile fiber deployments, providing a high quality, cost-effective solution across southern Africa."
Employing 574 people nationally, Mustek's 375m² Johannesburg fiber plant utilizes advanced technology and state of the art equipment, giving it the capacity to manufacture thousands of kilometers of pre-terminated fiber cable every year. This will enable Mustek to supply installations throughout Africa through its large scale distribution network which spans South Africa, Kenya and Nigeria. To date Mustek has invested over R4m ($1.6) in its new Fiber division.
"Fiber networks are the arteries of today's information society and increasing fiber penetration is central to Africa's growth and expansion," said Tom Carpenter, CEO, m2fx. "Working together with Mustek we can speed up installation, increase reliability and reduce costs for fiber networks of all types. This new investment from Mustek shows their dedication to delivering our technology to the local market and their commitment to the regional economy. It is a blueprint for our expansion in other regions as we address the growing global market for fiber networks."
-ends-
About m2fx
m2fx makes hard plastic flexible through its patented grooved design and process, protecting optical fiber during the last mile of an install. Best known for its innovative Miniflex™ protection tube, cable and microduct products, m2fx specializes in tough yet flexible FTTX cable/microduct routing products that are designed to protect fiber yet still be light and ultra flexible to enable fast and efficient installation in the field. Its patented pushable technology dramatically reduces the time and cost of installations by removing the need for specialist equipment and skills, leading to typical installation savings of 50% compared to traditional methods.
Headquartered in the UK and with global sales operations, m2fx has already delivered over 67 million feet (20 million meters) of duct and Miniflex cable that has been manufactured at its state of the art UK production facility. m2fx products have connected over 27,000 buildings globally and are deployed in telecoms networks, data centers, cars and aircraft in 52 countries across the world.
To find out more follow us on Twitter or visit our website
About Mustek Limited
Mustek is the largest assembler and distributor of personal computers and complementary ICT products in South Africa. Mustek is the operational business division of the Mustek Limited Group (established in 1987) which also includes Rectron. By combining the best of local assembly capabilities of the Mecer brand with a multinational product portfolio via a broad range of top tier ICT brands, Mustek is focused on being the country's ICT distributor of choice. Through the supply of configuration and customization, tried and trusted best industry practices and competitive pricing, Mustek is positioned to service a wide range of technology needs. For more information about Mustek and its proven track record of solution formulation and superior technical expertise, visit http://www.mustek.co.za.
For more information
Chris Measures
Measures Consulting (for m2fx)
+44 7976 535147
chris@measuresconsulting.com
Waggener Edstrom South Africa
+27 11 550 5400
mustek@waggeneredstrom.com