At number four, highest new entry to annual rankings of the UK's Top 50 Workplaces
LONDON, UK. 27 May 2009: Data management and storage vendor NetApp was today named the fourth best place to work in the UK by the Great Places to Work® Institute, ahead of any other technology company. NetApp was the highest new entrant to the UK competition this year, and also came in at number 11 in the Top 50 Best Workplaces in Europe.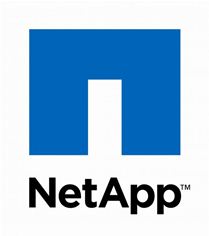 NetApp logo
The results of the Institute's Trust Index© Employee Survey illustrated the strong confidence that NetApp employees hold in the policies and practices that underpin the unique culture of NetApp UK. The survey results indicated that employees believe;
- Management are approachable and easy to talk to
- Management has a clear view of where the organisation is going and how to get there
- New employees are made to feel welcome and part of a family or team
- Management keeps employees informed about important issues and changes
- Employees can ask management any reasonable question and get a straight answer
The company was also commended for its orientation program at NetApp headquarters in California, which every new staff member globally is invited to attend.
"We are thrilled to be named as the fourth best workplace in the UK in the first year we have entered the competition. To also be named as the top technology company is a great achievement," said Nick Thurlow, Vice President, EMEA Sales at NetApp. "We put great emphasis on building trust with our staff, as well as creating a supportive and positive internal culture. It is wonderful to have this and the efforts of our senior management and HR department recognised."
The Great Place to Work® Institute evaluates the degree of trust in relationships at organisations by analysing employee responses to its Trust Index© Employee Survey and Culture Auditã management survey.  The research encompasses key metrics that determine a leading working environment, from the benefits available to employees through to levels of employee engagement with senior management. 
The UK's Best Workplaces Programme is run by the Great Place to Work® Institute UK, which forms part of the world's largest scheme to recognise excellence in people management.   A great place to work is one where employees trust the people they work for, have pride in what they do and enjoy the people with whom they work.    
Ends
Press contacts:
Jessica Power
Champion Communications
0207 665 4060 / 07531 058 326
Jessica.power@championcomms.com
About NetApp
NetApp creates innovative storage and data management solutions that accelerate business breakthroughs and achieve outstanding cost efficiency. Discover our passion for helping companies around the world go further, faster at www.netapp.com.
NetApp, the NetApp logo, and Go further, faster are trademarks or registered trademarks of NetApp, Inc. in the United States and/or other countries. All other brands or products are trademarks or registered trademarks of their respective holders and should be treated as such.