28 May 2010 – NewVoiceMedia has raised £4m in venture capital funding from Eden Ventures and Notion Capital, demonstrating a strong business model despite the economic climate. The funding will enable the company to further develop its cloud-based contact centre solution, and take it to market on a global level.
NewVoiceMedia's ContactWorld solution offers sophisticated contact centre technology at a fraction of the cost of traditional models. Its customers include Parcelforce Worldwide and Wokingham Council as well as a large number of smaller businesses that wouldn't be able to afford a traditional call centre solution.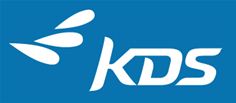 Logo
The Basingstoke-based company was founded in 2000 by Ashley Unitt and Richard Pickering. Under the stewardship of CEO Jonathan Grant, who bought into the business in 2005, it has become profitable and serves more than 300 global customers in 11 countries. Fergus Gloster, former vice-president of salesforce.com and founder of the EMEA operation, sits on the board as a non-executive director.
"Buying a traditional customer contact centre is a nightmare – hugely complicated and expensive," says Mark Farmer, co-founder of Eden Ventures. "NewVoiceMedia's cloud-based model simplifies this enormously and makes the capability accessible for smaller businesses, representing a massive global opportunity. It has the potential to utterly disrupt the market."
"There is an unstoppable shift in terms of the way businesses consume technology away from on-premise hardware and software and towards applications hosted over the Internet, that enable business to get up and running quickly and easily for a fixed monthly cost," says Chris Tottman, founding partner at Notion Capital, a new investment fund for Internet-based services.
"The team has the economic and strategic confidence to compete against both large traditional vendors such as Avaya and Nortel, as well as emerging hosted competitors," Tottman adds.
"According to DMG, software-as-a-service seats account for just two or three per cent of the contact centre market. By 2011, they will account for 30 to 35 per cent," adds Jonathan Grant, CEO at NewVoiceMedia. "We are poised to take full advantage of that potential, thanks to a great team and the support of Eden Ventures and Notion Capital."
-ENDS-
About NewVoiceMedia
NewVoiceMedia helps businesses of all sizes to remove the frustrations of poor call handling, at an affordable cost.Smaller businesses can take advantage of a sophisticated telephony solution that identifies callers, prioritises and routes them effectively. Larger companies operating a call centre can take advantage of a more flexible system that doesn't require specialist expertise or months of time to implement or adapt.
NewVoiceMedia's telephony solution is delivered using cloud-based technology, which provides the functionality of an on-premise solution at a fraction of the price. NewVoiceMedia's customers include Berry Bros. & Rudd, Kingston University, Parcelforce Worldwide, SHL Group, Weapprove, and Wokingham Council.
The company has also established the NewVoiceMedia Foundation, which donates one per cent of NewVoiceMedia's equity, products and staff time to worthy causes. For further information, please visit www.newvoicemedia.com.
About Eden Ventures
Eden Ventures invests in technology companies in the telecommunications software, enterprise software, SaaS, digital media, e-commerce, Internet, social media and mobile sectors in Europe. As serial entrepreneurs, Eden's partners bring the highest levels of expertise in building early stage technology companies. In addition Eden brings a strong investment track record, offering potential for high returns in this exciting sector. Eden adds significant sales and marketing, organizational and financial focus and capabilities to the existing inherent technology value of its portfolio members. For more information, please visit www.edenventures.co.uk.
About Notion Capital
Notion Capital is a venture fund and advisory business that invests in growth businesses in the IT sector, with a particular focus on Internet based services with recurring revenue models. Notion Capital creates value by helping companies and management teams to accelerate growth through financial injection combined with strategic and operational participation. The partners are all proven entrepreneurs and line executives, having founded and built a number of highly successful IT businesses. For more information please visit: www.notioncapital.com
NewVoiceMedia press contacts:
Jo Jamieson / Paul Stallard / Hannah Humphreys
Berkeley PR
0118 988 2992
nvm@berkeleypr.co.uk